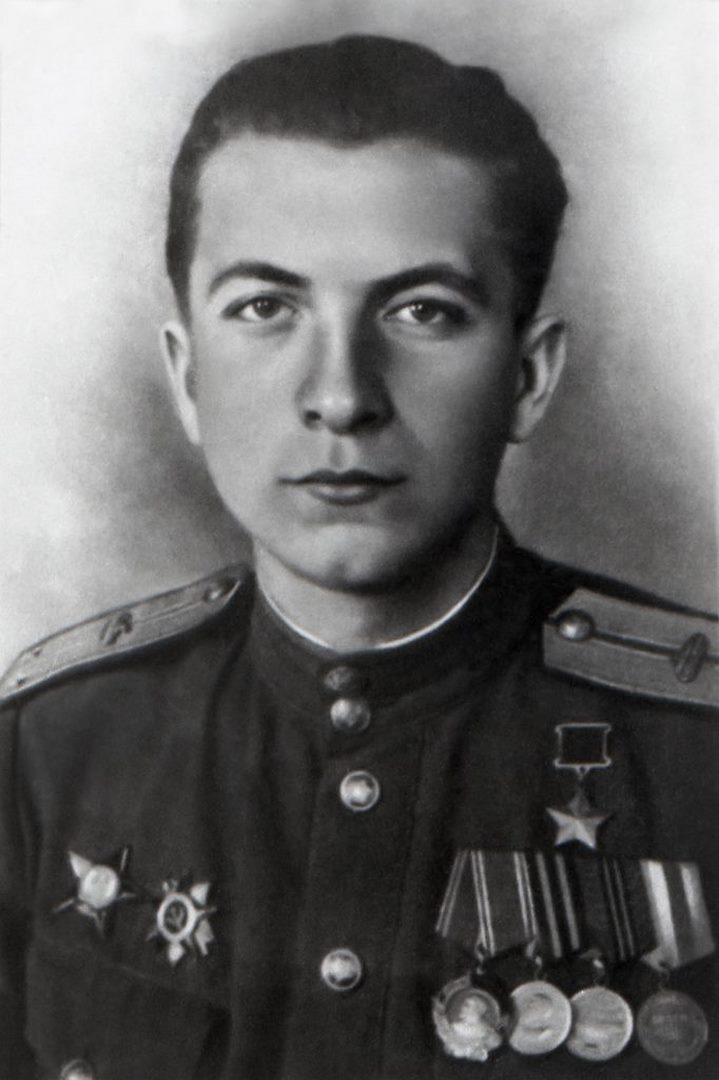 GEMEL MIKHAYLOVICH STANKEVICH
Junior Lieutenant, Participant of World War II, The Hero of the Soviet Union (July 27, 1945)
He was born on March 8, 1925 in the village of Seliba, Vyunovskaya Seliba, Bikhov district, Mogilev region, Belarus, in a peasant family. He was Belarusian.
He finished the 8th grade of school. He lived in Leningrad and worked at the "Electric" plant. He was evacuated to Tashkent in the first weeks of the war. In 1943, he was drafted into the Red Army and evacuated to Chirchik, near Tashkent, where he was sent to the Kharkiv Tank Academy. After graduating in 1944, he was sent to the front as Junior Lieutenant.
He commanded a tank platoon in the 111th Tank Brigade, which was part of the 25th Tank Corps. He took part in the liberation of Poland and fought in the battles for the German city of Guben (now Gubin, Poland).
On February 24, 1945, a tank platoon broke through the enemy's defenses and was the first to invade Guben. In retaliation for one of the enemy's counterattacks, G.M.Stankevich's tank was set on fire from a "Faustpatron" weapon.
Without leaving the battlefield, the crew rectified the fault and continued the battle. During the 4-day battle, the tankers destroyed 3 self-propelled guns, 2 tanks, 4 heavy guns, 3 mortars and about 180 Nazis.
By the Decree of the Presidium of the Supreme Soviet of the USSR of June 27, 1945, "For exemplary performance of combat duties, courage and heroism in the fight against Nazi invaders on the front", Junior Lieutenant Gemel Mikhaylovich was awarded the title of "The Hero of the Soviet Union".
He lived in Tashkent. In 1955 he graduated from the Tashkent Law Institute. He worked as an investigator. He died on January 5, 1962.
GOLD STAR MEDAL OF THE HERO OF THE SOVIET UNION
THE ORDER OF "THE PATRIOTIC WAR OF THE I DEGREE"
Medal "For the capture of Berlin"
THE MEDAL OF "FOR THE VICTORY OVER GERMANY"