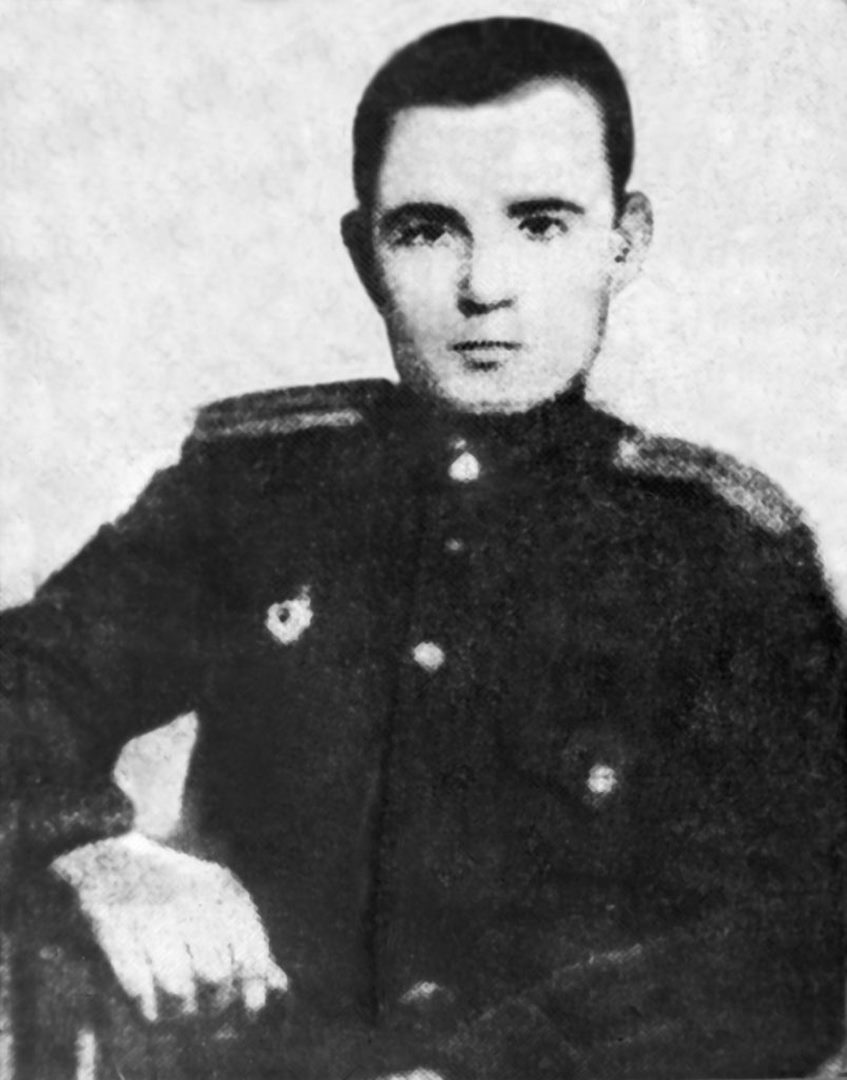 SOLOMATIN ALEXANDR IVANOVICH
Senior Lieutenant, Participant of World War II, The Hero of the Soviet Union (April 10, 1945)
He was born on August 29, 1922 in Semipalatinsk (Kazakhstan) in a working-class family. He was Russian. He lived and studied in Tashkent. He finished the 10th grade of school.
In July 1941 he was drafted into the Red Army by the Frunze district Military Commissariat in Tashkent. In 1941 he graduated from the Tashkent Military Infantry School named after V.I. Lenin. From September 1941 he served in World War II. In 1942 he graduated from the Ryazan Infantry School named after K.E. Voroshilov.
He was the commander of the artillery company of the 17th Guards Mechanized Brigade (the 6th Guards Mechanized Corps of the 4th Army of the 1st Ukrainian Front).
On the night of January 25, 1945, under heavy enemy fire, he was one of the first to cross the Oder River near the village of Koben (Hobenia, Poland). The company captured the bridgehead on the other side and held it until the main forces of the 17th Guards Mechanized Brigade arrived.
In the battle, the paratroopers destroyed about 60 enemy soldiers and officers, captured 20 and captured 16 machine guns. The next day, on January 26, 1945, under his command, the company repulsed eight counterattacks of the enemy.
By the Decree of the Presidium of the Supreme Soviet of the USSR of April 10, 1943, "For exemplary performance of combat duties, courage and heroism in the fight against Nazi invaders on the front" Senior Lieutenant Solomatin Alexandr was awarded the title of "The Hero of the Soviet Union".
He died in battle on March 18, 1945. He was buried in the village of Radzikowice, northwest of Nisa, Poland.
GOLD STAR MEDAL OF THE HERO OF THE SOVIET UNION
THE ORDER OF "THE RED BANNER"
THE MEDAL OF "FOR COURAGE"