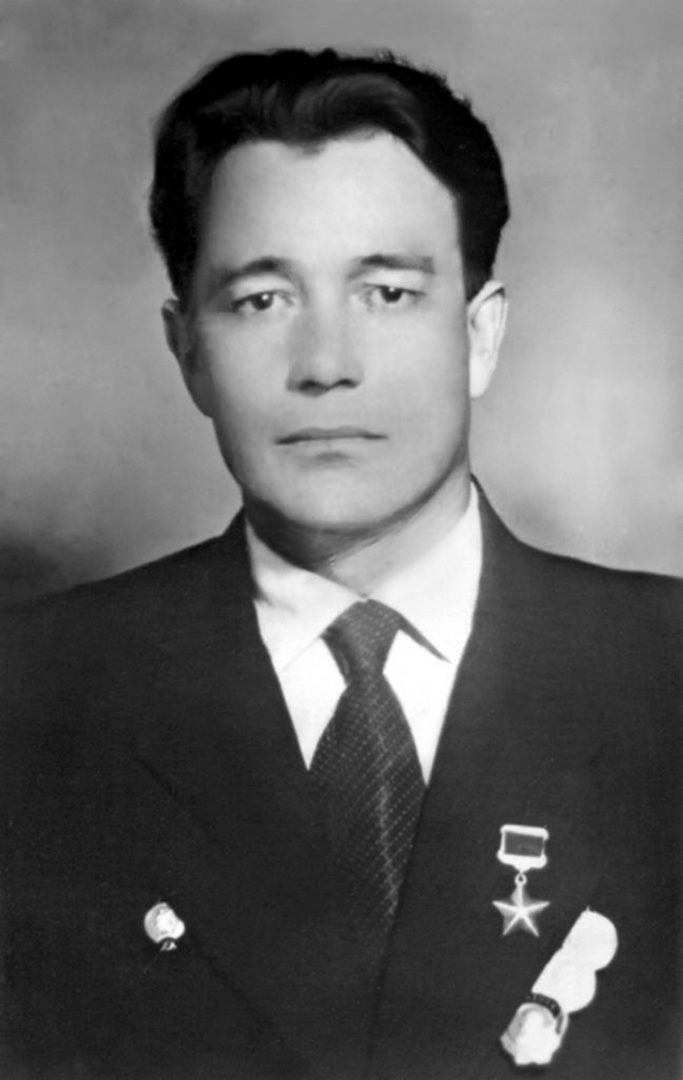 SOLIKHOV GATAULLA SOLIHOVICH
Senior Lieutenant, Participant of World War II, The Hero of the Soviet Union (August 27, 1943)
He was born on January 1, 1924 in the village of Paski Ura (now Arsk district of Tatarstan). He had lived in Urgench since childhood and graduated from the 9th grade of the school. In September 1942, he was drafted into the Red Army. In 1943 he graduated from the Tashkent Infantry School. He had been in World War II since April of that year.
From July 1943, he commanded the 519th Rifle Regiment of the 129th Rifle Division of the 63rd Army of the Bryansk Front.
He fought valiantly in the Battle of Kursk. On July 12, 1943, in an attack on enemy positions near the village of Vyaji, Zalegoshensky District, Orlov Region, Salihov replaced the wounded company commander and launched the route. He was wounded in the leg, but continued to fight. During the battle for the village of Setukha in the same region, Salihov personally blew up a German dugout with a grenade. He killed more than 40 enemy soldiers and officers in the battle.
By the Decree of the Presidium of the Supreme Soviet of the USSR of August 27, 1943, "For exemplary performance of combat duties, courage and heroism in the fight against Nazi invaders on the front", Senior Lieutenant Solikhov Gataulla Solihovich was awarded the title of "The Hero of the Soviet Union".
In the ensuring battles, Solikhov was severely wounded and suffered a concussion. In October 1944, he completed the Shooting course. In September 1945, Salihov went on reserve as a senior lieutenant. He lived and worked in Central Asia, then in Moscow.
He died on February 16, 2012, and was buried in Preobrazhensky Cemetery in Moscow.
GOLD STAR MEDAL OF THE HERO OF THE SOVIET UNION