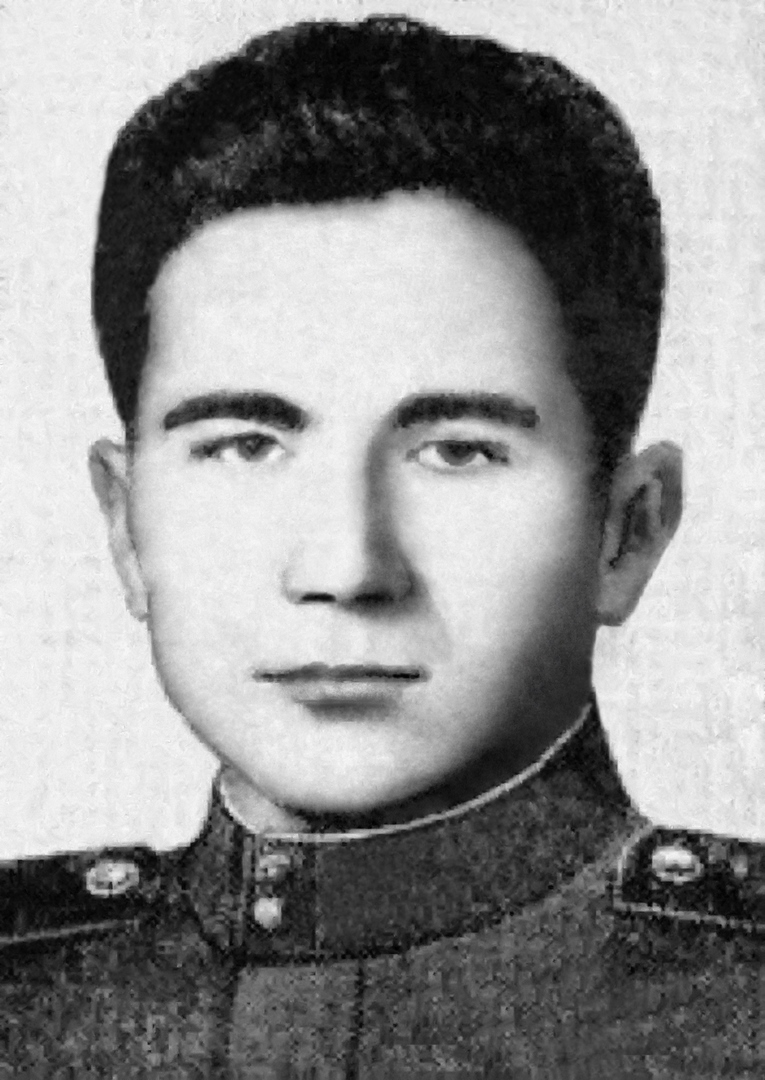 SKOROBOGATOV ANATOLIY MARKOVICH
Lieutenant of the Guard, Participant of World War II, The Hero of the Soviet Union (March 24, 1945).
He was born on October 1, 1906 in the village of Chija Pervaya (now Taskalinsky district of the West Kazakhstan region of the Republic of Kazakhstan) in a peasant family. He had a secondary technical education. He worked as a driver.
He served in the Red Army from 1922 to 1928 and was drafted into the army in 1941 by the Tashkent city military commissariat of the Uzbek SSR. He fought in World War II from November 1941. In 1943 he graduated from the Chelyabinsk Tank Technical School.
On June 21, 1944, the senior driver of a special heavy tank regiment of the 26th Guards, Lieutenant-Technical Anatoly Skorobogatov, fought valiantly for the Tammisuo railway station. Breaking through the enemy's strong defenses, he skillfully steered the tank and destroyed two anti-tank guns and mortars.
During the battle, when his fighting vehicle was hit by the enemy, he opened fire with a machine gun, and killed dozens of enemy soldiers and officers. The crew had fought in a siege for seven hours. Once all the ammunition was used up, the crew did not leave the burning tank, and all of them bravely died.
He was buried in the brothers' grave in Vyborg, Leningrad Region.
By the Decree of the Presidium of the Supreme Soviet of the USSR of March 24, 1945, "For exemplary performance of combat duties, courage and heroism in the fight against Nazi invaders on the front" Lieutenant Skorobogatov Anatoliy was awarded the title of "The Hero of the Soviet Union" (after his death).
GOLD STAR MEDAL OF THE HERO OF THE SOVIET UNION