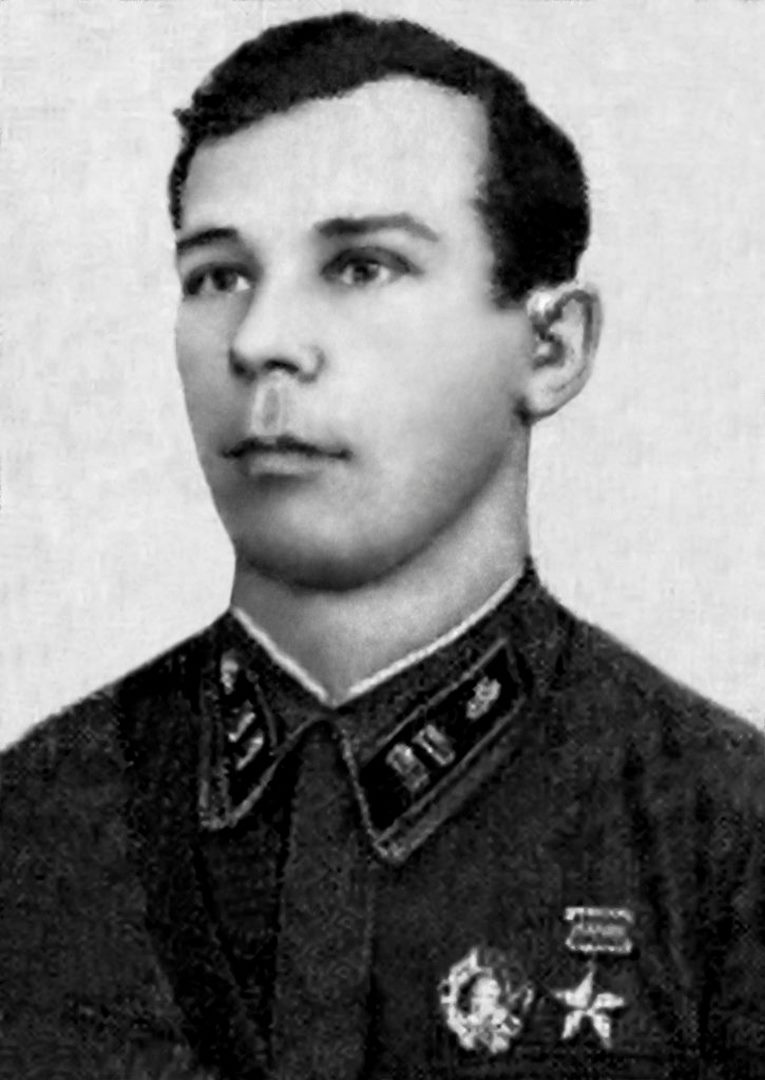 SKOPIN PAVEL ALEKSEYEVICH
major, participant in World War II, Hero of the Soviet Union (06.29.1945).
He was born on February 22, 1902 in the village of Savichi (now Orichevsky district of Kirov region) in a working class family. Russian. After the death of his parents, Bobinsky was raised in an orphanage. He graduated from the church school in the village of Bobino. From 1914 he worked as a courier for a judicial investigator in Vyatka, from April 1915 as a plumber apprentice in a private workshop, from April 1917 as a shepherd in the village of Skopino, and then as a repair worker and plumber at the Vyatka railway station.
In the ranks of the Red Army from August 1922. From July 18 to August 29, 1939, he took part in battles with Japanese militarists on the Khalkhin-Gol River.
Pavel Skopin, Commissar of the 2nd Tank Battalion of the 6th Tank Brigade, performs command duties in an exemplary manner, proving himself to be a good organizer tank-fighter. On August 29, 1939, he was severely wounded in battle, but fought side by side until the infantry regiment was completely out of the enemy's encirclement.
By the Decree of the Presidium of the Supreme Soviet of the USSR of November 17, 1939, major Skopin Pavel Alekseevich was awarded the title of Hero of the Soviet Union "For exemplary performance of the command's combat missions, courage and heroism in the fight against the Nazi invaders on the front".
In 1950, colonel P.A.Skopin retired due to illness. He lived in Fergana. He died on September 9, 1967.
GOLD STAR MEDAL OF THE HERO OF THE SOVIET UNION
THE ORDER OF "THE RED BANNER"