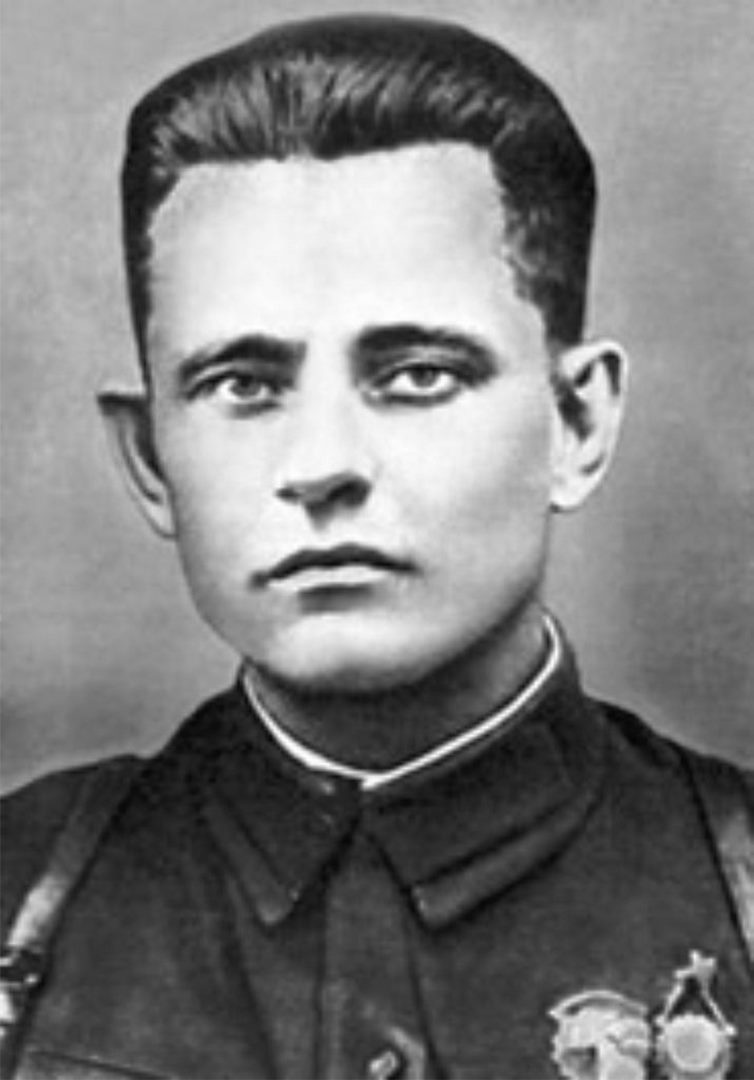 SIZOV PETER IVANOVICH
Captain of the Guard, Participant of World War II, The Hero of the Soviet Union (March 24, 1945)
He was born in 1909 in the village of Terpene (now Melitopol District, Zaporozhye Oblast, Ukraine). He was Russian. He lived and worked first in the Donbass and then in the Uzbek SSR.
In March 1942 he was drafted into the army. In 1943 he graduated from the Kharkiv Military-Political School. From April 1943 he served in World War II.
In October 1944, he was the party organizer of the 71st Guards Rifle Regiment of the 24th Guards Rifle Division of the 2nd Guards Army of the 1st Baltic Front. He took part in the battles on the territory of the Lithuanian SSR.
On the night of October 20-21, 1944, the regiment was stationed near the town of Pagegyai. Suddenly, Germans began to counterattack, Peter repulsed them and killed 5 enemy soldiers himself.
The next day his regiment began to attack. When the enemy's machine-gun fire stopped the unit's attack, Sizov approached the enemy's machine-gun and detonated a grenade, but he also died. He was buried in Pogegia.
By the Decree of the Presidium of the Supreme Soviet of the USSR of March 24, 1945 "For exemplary performance of combat duties, courage and heroism in the fight against Nazi invaders on the front", Captain Sizov Peter was awarded the title of "The Hero of the Soviet Union" (after his death).
GOLD STAR MEDAL OF THE HERO OF THE SOVIET UNION