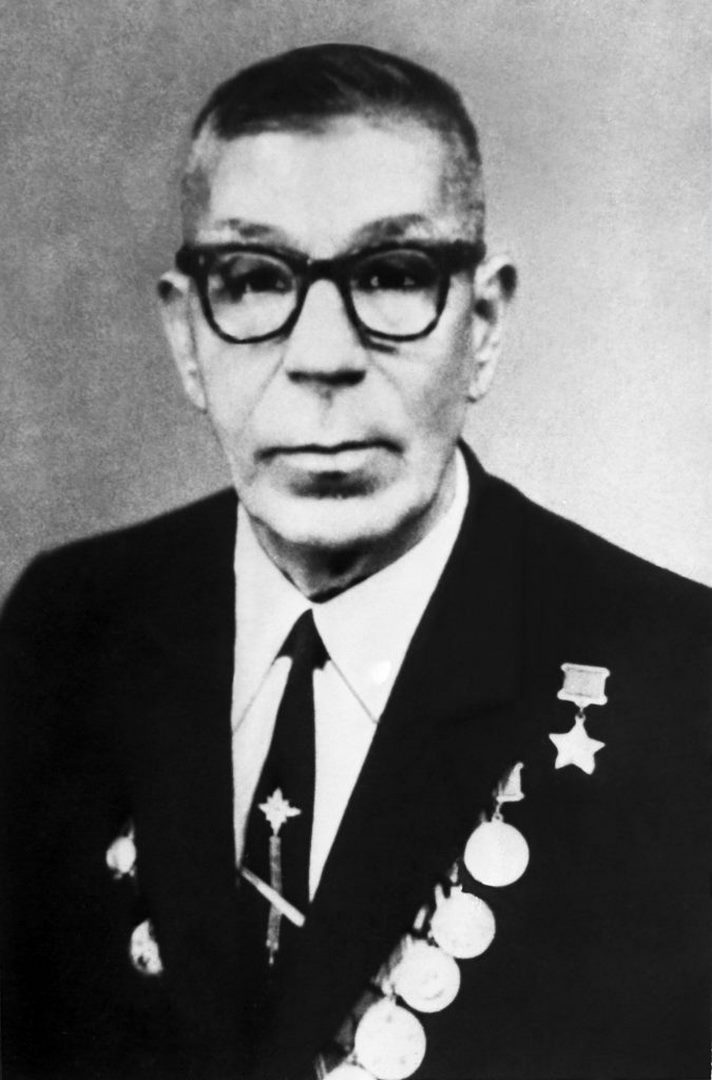 SIBAGATULLIN LUTFULLA SIBAYEVICH
Senior Lieutenant, Participant of World War II, The Hero of the Soviet Union (October 16, 1943).
He was born on March 15, 1912 in the village of Chaika (now Uinsk district of Perm region), in a peasant family. He was Tatar. He graduated from Yenapayeva Secondary School № 1 and the Sverdlovsk Pedagogical College in 1931. He later worked as a teacher and then as an inspector of Naryn district of Namangan region.
In 1938 he was drafted into the Red Army. In 1941 he graduated from the command training course. From February 1942 he served in World War II.
In September 1943, he served as Deputy Battalion Commander for Political Affairs in the 229th Rifle Regimentof the 8th Rifle Division of the 13th Army of the Central Front.
He fought valiantly for the Dnieper. On September 22, 1943, he crossed the Dnieper as the head of a progressive unit in the village of Verkhny, Jari Bragin district, and Gomel region of the Byelorussian SSR. He took an active part in the battles for capture of the bridgehead and ensured the main foprces to cross the river without losing its west coast.
By the Decree of the Presidium of the Supreme Soviet of the USSR of October 16, 1943, "For exemplary performance of combat duties, courage and heroism in the fight against Nazi invaders on the front", Senior Lieutenant Sibagatullin Lutfulla was awarded the title of "The Hero of the Soviet Union".
In 1945 he graduated from the Military-Political School named after M.Gorkiy. In 1946 he went on reserve as a captain. He lived in Parkent village of Yukorichirchik district of Tashkent region.
He died on October 6, 1978.
GOLD STAR MEDAL OF THE HERO OF THE SOVIET UNION