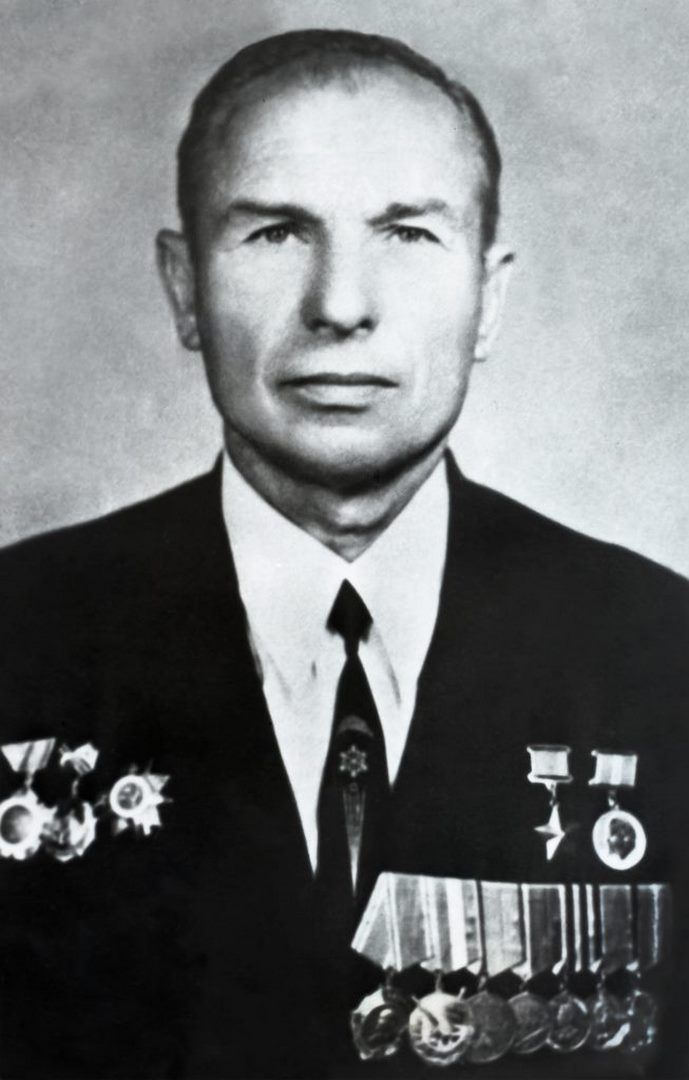 SHIBAYEV MIXAIL PETROVICH
senior sergeant, participant of the Second World War, Hero of the Soviet Union (10/30/1943)
He was born on November 1, 1916, in the village of Chernozere, Mokshansky district, Penza region, in a peasant family. He finished the 3rd grade of school.
He worked as an artist in Tashkent, the capital of Uzbekistan. He was drafted into the Red Army in January 1942 by the Frunze district military commissariat of the Uzbek SSR. He served in the Army from April 1942.
On October 15, 1943, the commander of the infantry reconnaissance platoon of the 120th Infantry Regiment, Senior Sergeant Mikhail Shibayev, was one of the first to cross the Dnieper near the Radul city-type fortress in the Repkinsky district of the Chernigov region of the Ukrainian SSR. Despite being wounded and losing a lot of blood, he continued to fight until the trench was completely cleared. With his courageous actions, the paratroopers were able to secure the group's arrival and allow the rest of the regiment to cross the river.
By the Decree of the Presidium of the Supreme Soviet of the USSR of October 30, 1943, "For exemplary performance of combat duties and courage and heroism of the Command", Senior Sergeant Mikhail Shibayev was awarded the title of "The Hero of the Soviet Union".
He died on October 23, 1985. He was buried in the Alley of Heroes of the Military Cemetery in Tashkent.
GOLD STAR MEDAL OF THE HERO OF THE SOVIET UNION
THE ORDER OF "THE RED BANNER"
THE ORDER OF "THE PATRIOTIC WAR OF THE I DEGREE"
THE ORDER OF "THE PATRIOTIC WAR OF THE II DEGREE"
"JANGOVAR XIZMATLARI UCHUN" MEDALI