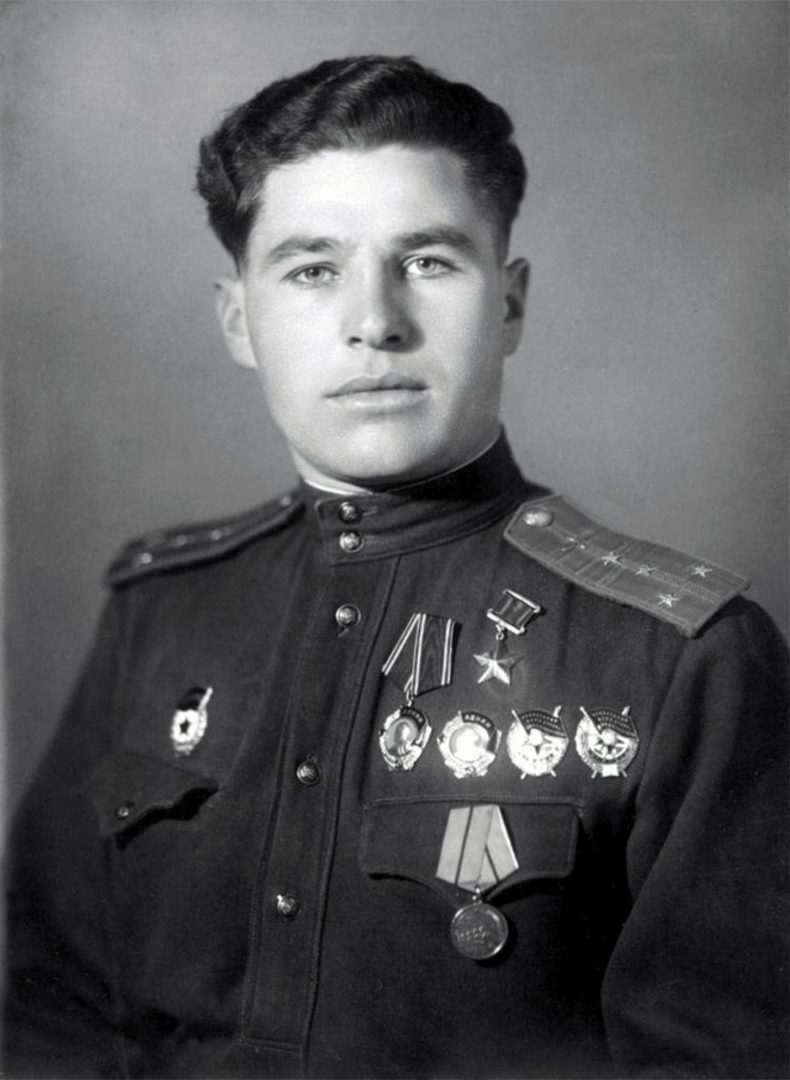 PAVEL FYODOROVICH SHEVELEV
colonel, participant of the Second World War, Hero of the Soviet Union (02/04/1944)
He was born on January 14, 1917 in a peasant family. Ukraine. After graduating from the 7th grade, he continued his studies at the construction college. In the Red Army since 1936. In 1939, In 1939 he graduated from the Chuguev Military Aviation School.
From June 1941, during World War II, he was a squadron commander of the 67th Guards Fighter Aviation Regiment (1st Guards Fighter Aviation Division, 16th Air Force, Central Front). By the end of August 1943, the pilot had made 189 combat flights. He personally shot down 13 enemy planes in air battles.
By the Decree of the Presidium of the Supreme Soviet of the USSR of February 4, 1944, colonel Pavel Fyodorovich Shevelev was awarded the title of Hero of the Soviet Union was awarded the title of Hero of the Soviet Union "For exemplary performance of the command's combat missions, courage and heroism in the fight against the Nazi invaders on the front".
By May 9, 1945, P. Shevelev had flown 236 combat sorties, participated in 55 air battles, and personally shot down 15 enemy aircraft.
In 1978, colonel-general of Aviation P.F. Shevlev resigned
He lived in Tashkent, moved to Bryansk in the early 1990s and died there. He was buried in Bryansk Soviet Cemetery.
GOLD STAR MEDAL OF THE HERO OF THE SOVIET UNION