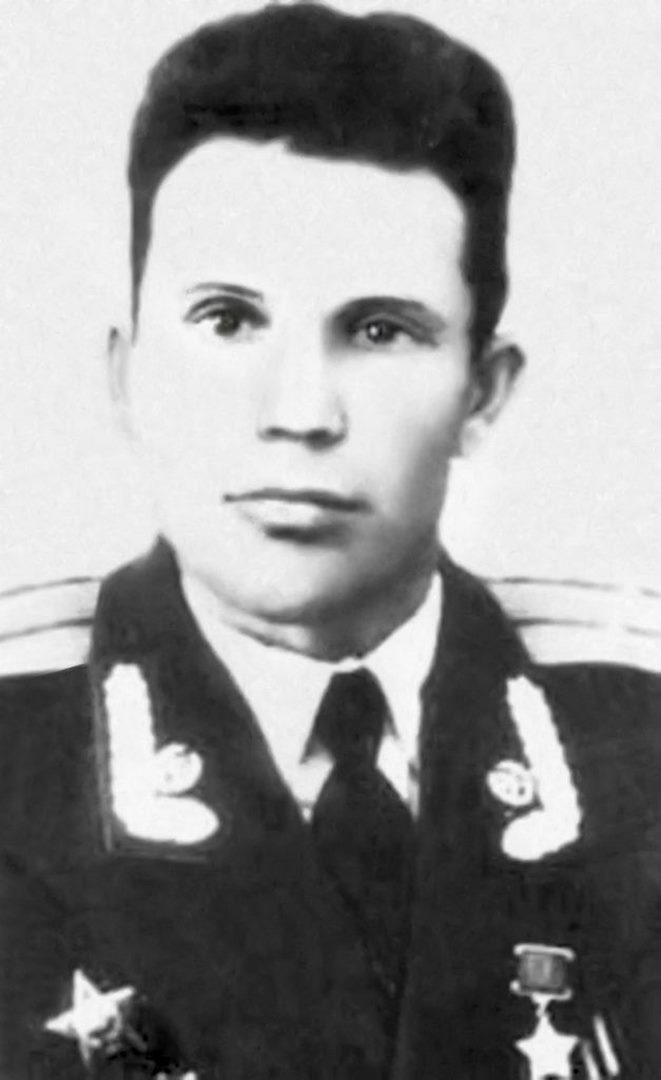 SHELUXIN NIKOLAI PROKOFIEVICH
lieutenant, participant of the Second World War, Hero of the Soviet Union (06/03/1944)
He was born on December 11, 1922 in the village of Lvovka (now Arkadak district of Saratov region). Rus. He entered the Astrakhan Technical School in 1939, completed 2 courses in full, and graduated from the Astrakhan Military Infantry School in January 1942 without completing his studies (from the 3rd year) under an abbreviated program.
In the Red Army since 1942. During World War II, he was commander of the 41st Army of the Voronezh Front, the 206th Infantry Division, and the 737th Infantry Regiment. He took part in the Ostrogoj-Rossoshansk offensive, the Battle of Kursk, the liberation of the left bank of Ukraine, Poland, Czechoslovakia. He was seriously wounded twice in the battles – on January 15, 1943 near Ostrogojsk and on October 23, 1943 while crossing the Dnieper River, near the town of Kanev.
By the Decree of the Presidium of the Supreme Soviet of the USSR of June 3, 1944, lieutenant Nikolai Prokofevich Shelukhin was awarded the title of Hero of the Soviet Union "For exemplary performance of the command's combat missions, courage and heroism in the fight against the Nazi invaders on the front".
He was discharged from the army in March 1944 due to his disability, but in the fall of that year he voluntarily went to the front and fought until the end of the war.
He was released in 1946 due to ill health. He graduated from the Tashkent Institute of Railway Engineers in 1952 and worked as an engineer in a locomotive depot at Orsk station. He died on October 14, 1969, and was buried in Orsk.
GOLD STAR MEDAL OF THE HERO OF THE SOVIET UNION
THE ORDER OF "THE PATRIOTIC WAR OF THE I DEGREE"