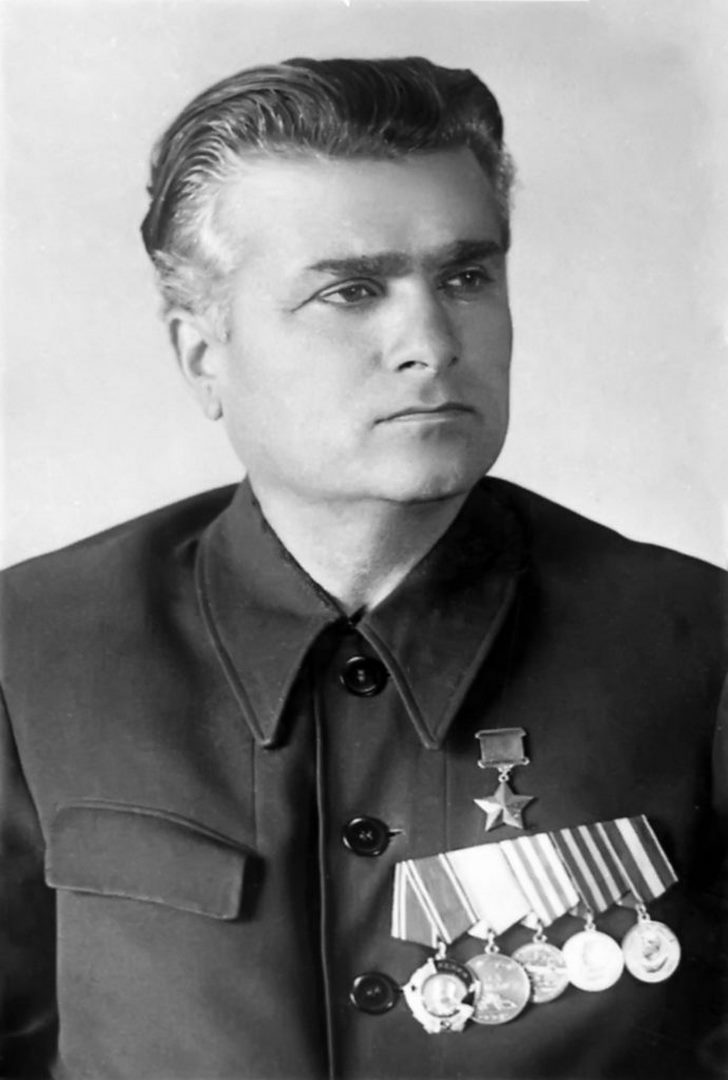 SHAUMYAN IVAN KONSTANTINOVICH 
sergeant, participant in World War II, Hero of the Soviet Union (October 30, 1943).
He was born on October 15, 1910 in the village of Paravatumb (now in the Martuni district of the Nagorno-Karabakh Republic). Nationality – Armenian. In Kazakhstan, he worked as a tractor driver and agricultural engineer. In 1941, Timiryazev graduated from the 3rd year of the Agricultural Academy. From July 1941 he served in World War II.
He fought near Smolensk and Vyazma, was wounded, and after treatment he was assigned to the 120th Rifle Regiment. He took part in the Battle of Kursk. On October 15, 1943, he bravely crossed the Dnieper near the village of Radul.
The use of smoke masks ensured the success of the crossing. As part of the landing party, he crossed to the right bank of the river and took part in capturing the platsdarm. Platsdarm was commanded on the right wing by 17 fighters repelling enemy counterattacks. Despite his injuries, he stays in line until help arrives.
By the Decree of the Presidium of the Supreme Soviet of the USSR on October 30, 1943, He was awarded the title of Hero of the Soviet Union "for exemplary performance of combat duties, courage and heroism in the fight against Nazi invaders on the front."
He lived in Moscow. He died on October 25, 1992. He was buried in an Armenian cemetery in Moscow.
THE ORDER OF "THE PATRIOTIC WAR OF THE I DEGREE"