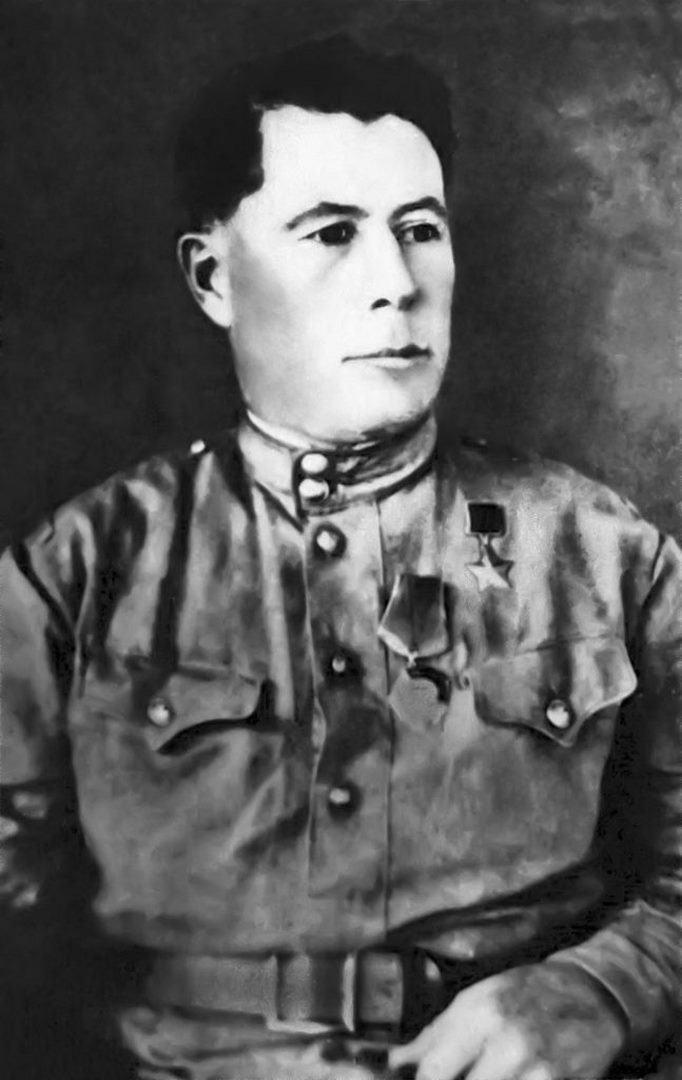 SHARABARIN NIKOLAY ALEKSANDROVICH
 A private, participant in World War II, Hero of the Soviet Union (October 29, 1943).
He was born on March 10, 1907, in the city of Ust-Kamenogorsk (now Oskemen is the administrative center of the East Kazakhstan region of Kazakhstan). He graduated from elementary school and mining courses. He worked as a miner and miner in a mine in the Samara district of the East Kazakhstan region of the Kazakh SSR.
He served in the Red Army from 1928-1930. In July 1942 he was drafted to the front by the Samarkand city military commissariat of the Uzbek SSR.
On October 1, 1943, Nikolai Sharabarin, a shooter of the 529th Rifle Regiment, was one of the first to cross the Dnieper River on the island of Zhukovka on the southern outskirts of the Ukrainian capital, Kiev, with a reconnaissance team and capture the "tongue".
He replaces the commander of the wounded group in the battle of Platsdarm and takes an active part in repelling enemy attacks.
By the Decree of the Presidium of the Supreme Soviet of the USSR of October 29, 1943, he was awarded the title of Hero of the Soviet Union "for exemplary performance of combat duties, courage and heroism in the fight against Nazi invaders on the front."
He died on March 12, 2002. He was buried in the village of Palatsi.
THE HERO OF THE SOVIET UNION
THE ORDER OF GLORY, 1st CLASS
ORDER OF THE RED BANNER OF LABOUR