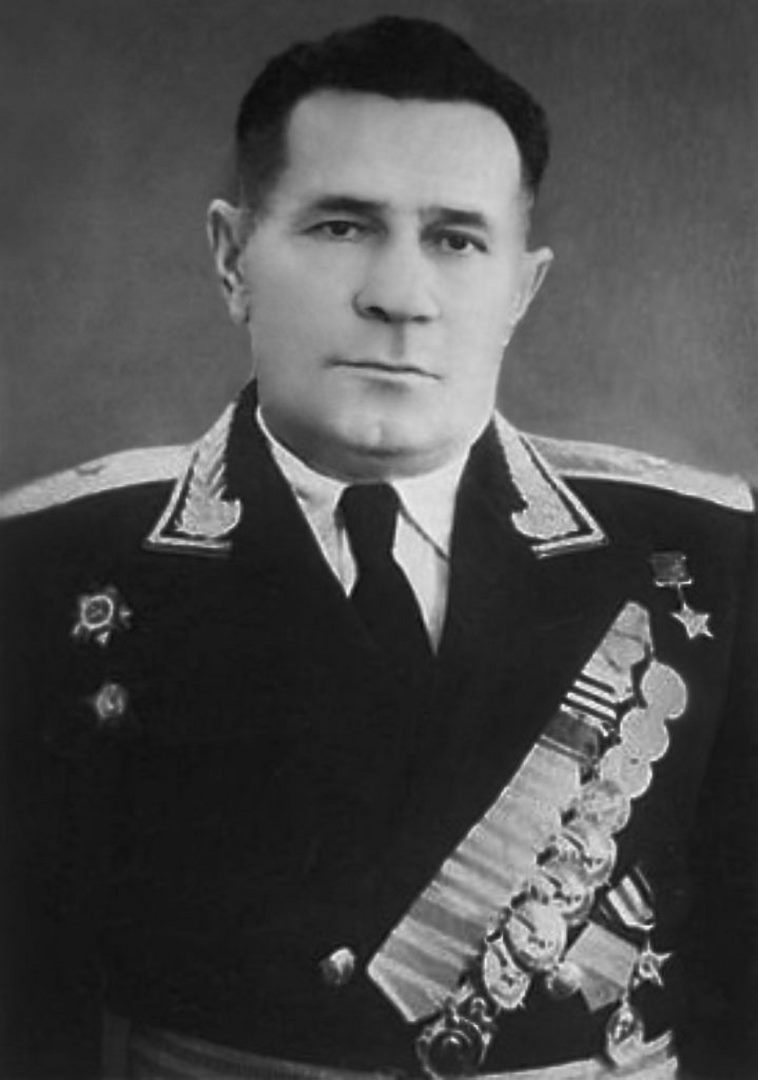 SHAPOZHNIKOV MIKHAIL GRIGORIEVICH
lieutenant colonel, a participant in World War II Hero of the Soviet Union (10.26.1943)
Born on January 23, 1905 in Pishpek (now Bishkek). After graduating from ten grades of the school, he worked in State Insurance. In 1926, Sapozhnikov was called up for service in the Red Army. In 1930, he graduated from the Central Asian Combined Military School, in 1939 – artillery advanced training courses for command personnel. He participated in the battles of the Soviet-Finnish war. Since September 1941 – on the fronts of World War II.
By September 1943, lieutenant colonel Mikhail Sapozhnikov commanded the 30th Separate Anti-Tank Artillery Brigade of the 7th Guards Army of the Steppe Front. He distinguished himself during the battle of the Dnieper. On September 30, 1943, under the leadership of Sapozhnikov, his brigade successfully crossed to the bridgehead on the western bank of the Dnieper in the vicinity of the village of Mishurin Rog of the Verkhnedneprovsky region of the Dnepropetrovsk region of the Ukrainian SSR, after which it was held back, repelling a large number of German counterattacks.
By a decree of the Presidium of the Supreme Soviet of the USSR of October 26, 1943 "For exemplary performance of command missions at the front of the battle against the German invaders and the courage and heroism shown", lieutenant colonel Mikhail Grigoryevich Sapozhnikov was awarded the title Hero of the Soviet Union.
After the war he continued his service in the Soviet Army. In 1947, he graduated from the Higher Academic Courses. In 1958, with the rank of Major General, Sapozhnikov was transferred to the reserve. He lived and worked in Saratov.
He died on June 4, 1964, was buried in the Saratov.
"SOVET ITTIFOQI QAHRAMONI" UNVONI
"1, 2-DARAJALI VATAN URUSHI" ORDENI