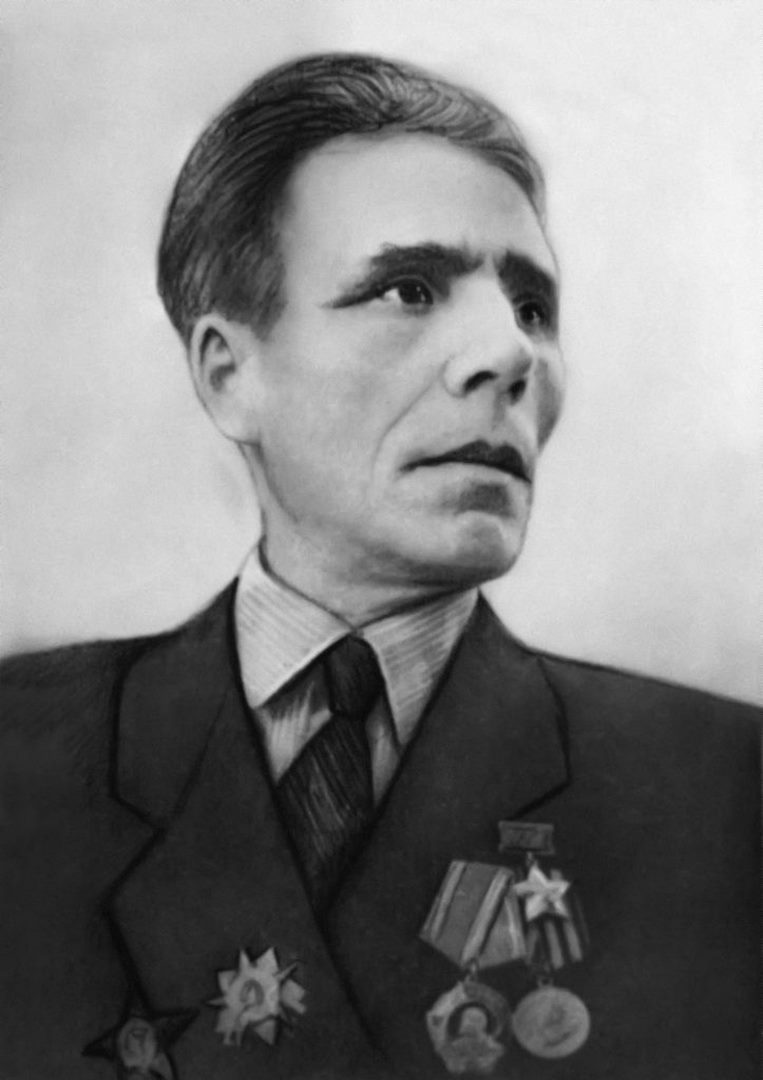 SARAYEV NIKOLAY ANDREYEVICH
Private, Participant of World War II,
The Hero of the Soviet Union (October 16, 1943)
He was born on March 10, 1914 in the village of Muromka in the Nizhnyomovsky district of the present-day Penza region in a peasant family. He was Russian. He had a primary education. He worked as a blacksmith at a brick factory in Nukus, Karakalpak SSR.
In 1942 he was drafted into the Red Army by the Nukus District Military Commissariat of the Karakalpak SSR (Uzbek SSR). From that year he served in World War II.
Nikolai Sarayev, a sapper of the 603rd Special Combat Engineering Battalion (the 322nd Artillery Division of the 13th Army of Central Front), provided his unit to cross the Seimas and Desna rivers in August 1943. He participated in the construction of a floating bridge over the Seimas River in the villages of New Mlin and Pekarevo, Sosnitsky district, Chernigov region, Ukraine.
On the Desna River in the village of Nadykhovka, Chernihiv Region, Ukraine, while private Sarayev crossing the river on a ferry with the 322nd Infantry Division, the rope broke. A brave sapper threw himself into the water and found and connected the ends of the rope, thereby he ensured his unit to cross the river.
By the Decree of the Presidium of the Supreme Soviet of the USSR of October 16, 1943, "For exemplary performance of combat duties, courage and heroism in the fight against Nazi invaders on the front", Private Sarayev Nikolay was awarded the title of "The Hero of the Soviet Union".
In 1945 he was demobilized. He returned to Nukus. He first worked as a mechanic in the Karakalpak regional party committee, then in the motor depot. He died in 1991. He is buried in the Central Christian Cemetery in Nukus.
GOLD STAR MEDAL OF THE HERO OF THE SOVIET UNION
THE ORDER OF "THE PATRIOTIC WAR OF THE I DEGREE"