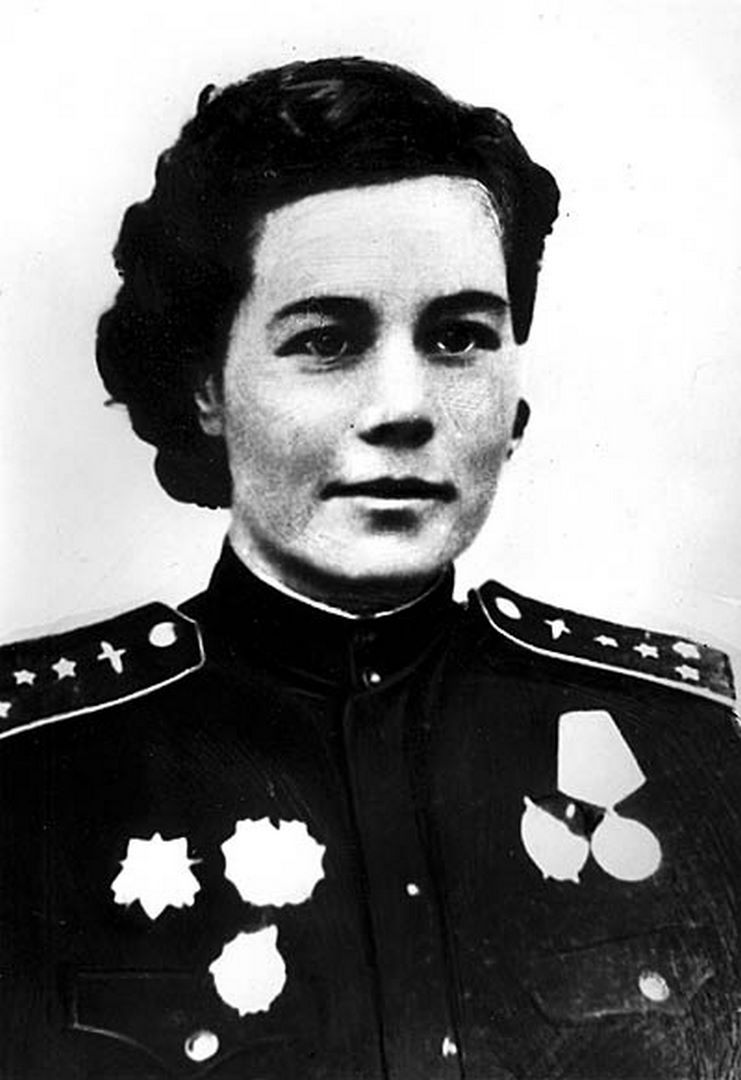 SANFIROVA OLGA ALEKSANDROVNA
guards captain, participant in World War II Hero of the Soviet Union (02.23.1945)
He was born on May 2, 1917 (April 19) in Samara in a working class family. He graduated from the 9th grade, aeroclub in Kolomna, Moscow region. He lived and worked in Tashkent.
In the Red Army since December 1941. He graduated from the Bataysk Military Aviation Pilot School. In the Army since May 1942.
Guards Captain O.A.Sanfirova, Squadron Commander of the 46th Guards Night Bomber Aviation Regiment (325th Night Bombing Aviation Division, 4th Aviation Army, 2nd Belorussian Front), flew 630 sorties at night to destroy enemy forces and fortifications.
The brave pilot died on December 13, 1944, while returning from a combat mission. The car was hit by enemy bullets during a flight in Nazielsk, Poland. Olga and Rufina Gasheva (navigator) parachute into the neutral zone in the Pultusk region. Olga Sanfirova is blown up by an anti-personnel mine, and Rufina is rescued.
By the Presidium of the Supreme Soviet of the USSR on February 23, 1945, captain Sanfirova Olga Alexandrovna was awarded the title of Hero of the Soviet Union "For exemplary performance of combat duties and bravery and heroism in the fight against Nazi invaders on the front."
He was buried in a mass grave in Grodno, Belarus.
GOLD STAR MEDAL OF THE HERO OF THE SOVIET UNION
THE ORDER OF "THE RED BANNER"
THE ORDER OF "ALEXANDR NEVSKIY"
THE ORDER OF "THE PATRIOTIC WAR OF THE I DEGREE"
THE MEDAL OF "FOR THE DEFENSE OF CAUCASUS"