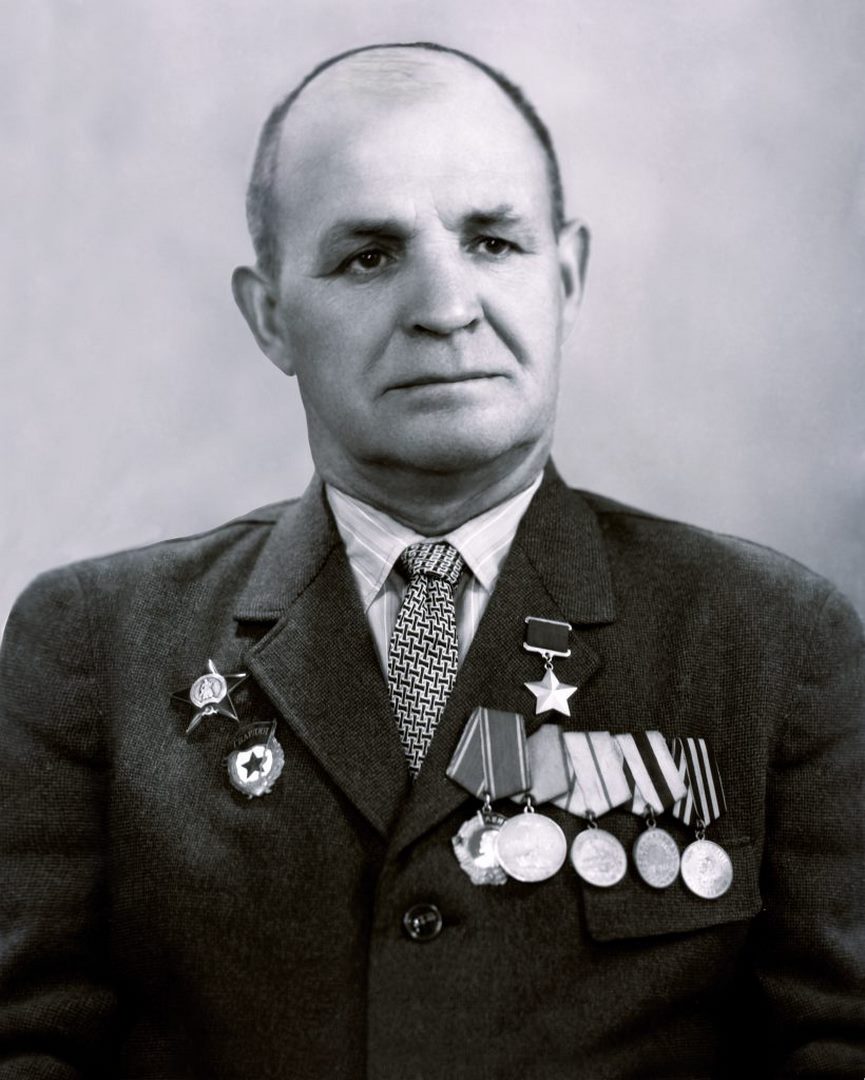 RZYANIN DENIS FILIPPOVICH
Sergeant, Participant of World War II, The Hero of the Soviet Union (February 22, 1944) 
   Denis Rzyanin was born on September 1, 1910 in the village of Korostylevo (now Muchkap district of Tambov region). After graduating from primary school, he lived in Tashkent and worked as a driver. In 1942 he was drafted into the Red Army in Ryazan. From that year he participated in World War II.
   Until November 1943, the Red Army Guardsman Denis Rzyanin was a driver of a BM-13 combat vehicle of the 245th Guards Mortar Division of the 35th Guards Mortar Regiment of the 6th Army of the 3rd Ukrainian Front.
   He fought valiantly in the Battle of the Dnieper. On November 17, 1943, while crossing the Dnieper near the island of Hortitsa, the pontoon where the car was parked was damaged, and Ryanin repaired the pontoon to prevent the tank of "katyusha" from sinking.
   By the Decree of the Presidium of the Supreme Soviet of the USSR of February 22, 1944, "For exemplary performance of combat duties, courage and heroism in the fight against the German invaders", Sergeant Denis Ryazyan, was awarded the title of "The Hero of the Soviet Union".
   He lived and worked in Tashkent. He died on December 6, 1989 and was buried in the Tashkent Military Cemetery, Alley of Heroes.
ORDER OF THE PATRIOTIC WAR, 1ST CLASS
MEDAL FOR THE DEFENSE OF LENINGRAD