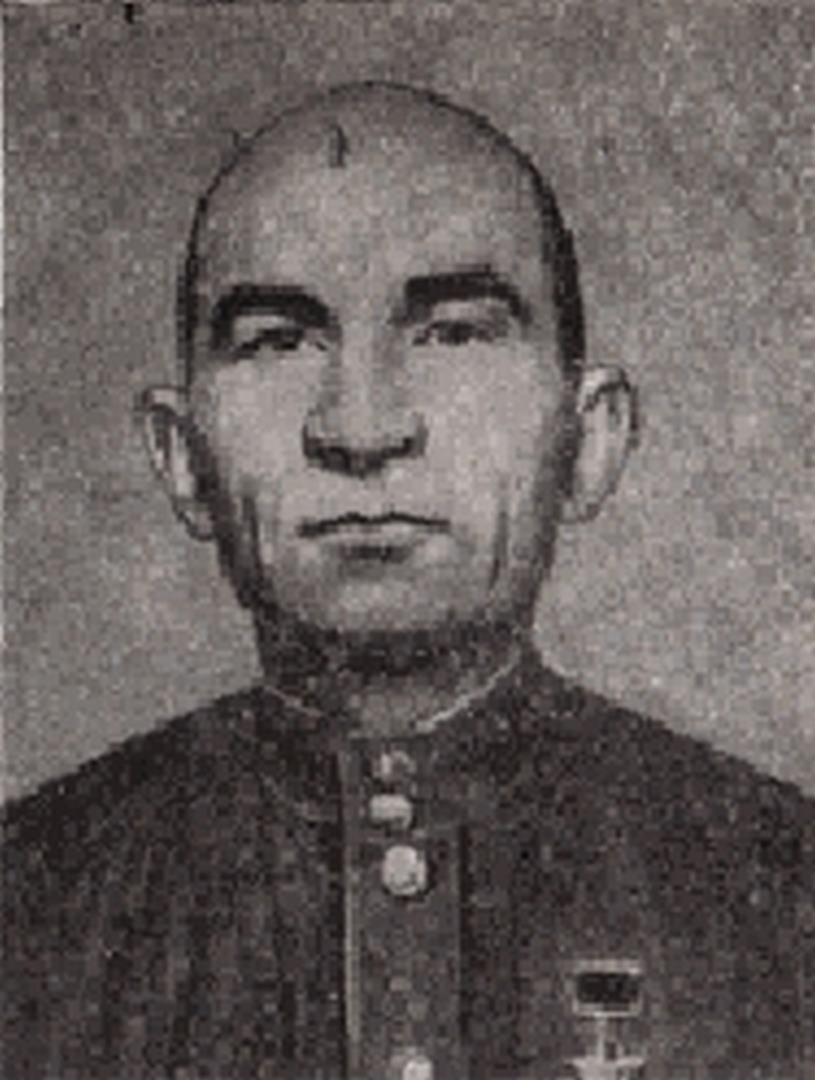 RZHEVSKIY PAVEL MAKSIMOVICH
lieutenant, participant in World War II, Hero of the Soviet Union (October 26, 1943)
   He was born on December 21, 1908, in the village of Rudnya-Kamishinskaya (now Rudnya, Volgograd Region). He finished from high school. He served in the Red Army from 1928-1930. He lived and worked in Orsk. In 1942 he was again drafted into the Army. March 1943 – World War II. He took part in the battles of Voronezh, Stepnoy and the 2nd Ukrainian Front.
   He fought valiantly in the Battle of the Dnieper. On the night of September 25-26, 1943, Rzhevsky crossed the Dnieper River on Glinsky Borodayevsky Island near the village of Borodaevka, Verkhnedneprovsky District, Dnepropetrovsk Region, Ukrainian SSR.
   In the battles for the island, he personally destroyed the firing point with 2 machine guns, as well as killed many enemy soldiers and officers. He then entered a German reconnaissance unit as part of an intelligence group and successfully thwarted the enemy's plan to attack Soviet troops. Participates in the repulse of 12 German counterattacks in the battles on the West Bank.
   By the Decree of the Presidium of the Supreme Soviet of the USSR of October 26, 1943, lieutenant Pavel Maksimovich was awarded the title of Hero of the Soviet Union "For exemplary performance of the command's combat missions, courage and heroism in the fight against the Nazi invaders on the front".
   Released as a lieutenant. He lived and worked in Tashkent. He died on July 3, 1974 and was buried in the Alley of Heroes of the Tashkent Military Cemetery.