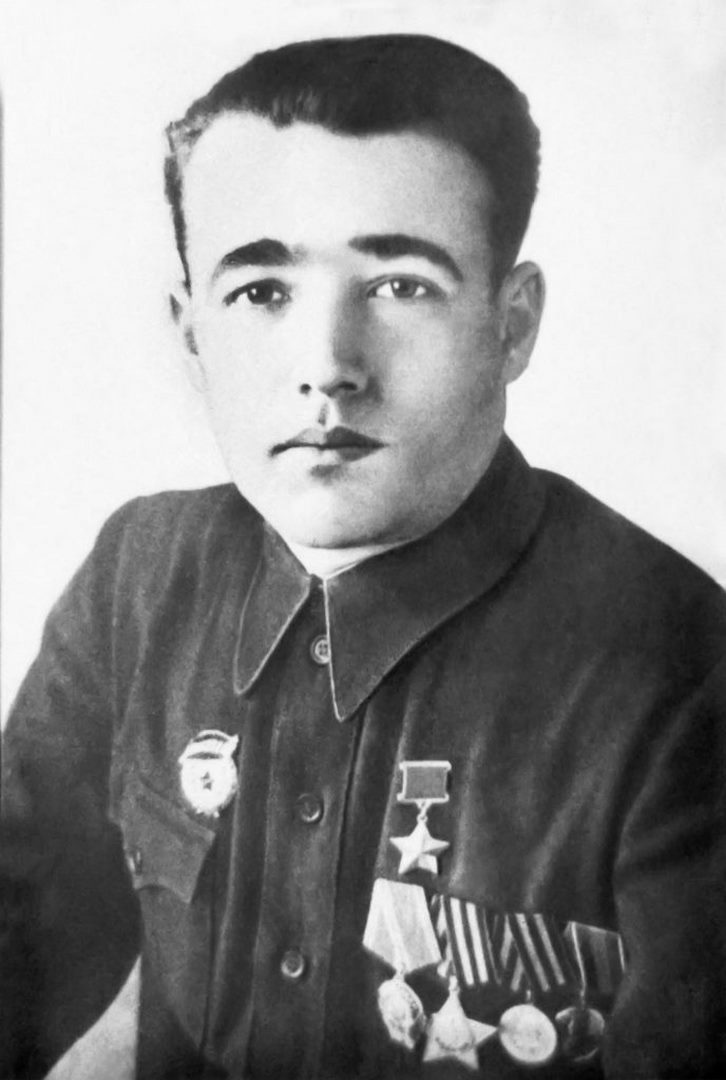 RAKHIMOV AZIM
Sergeant of the Guard, Participant of World War II, The Hero of the Soviet Union (February 27, 1945) 
   He was born on February 27, 1925 in Bukhara in a working-class family. He was Tajik. He had a secondary education. Before the military service, he worked in a factory.
   He had been in the Red Army since 1943. From 1944 he fought in the battles of World War II. The Assistant of Platoon Commander of the 221st Guards Artillery Regiment of the 77th Guards Artillery Division of the 69th Army of the 1st Belorussian Front, Sergeant A. Rakhimov, fought valiantly in the battles for the Polish city of Zvolen on January 14-15, 1945. Breaking into enemy positions, he destroyed several firing points with a grenade and captured 5 enemy soldiers.
   By the Decree of the Presidium of the Supreme Soviet of the USSR of February 27, 1945, "For exemplary performance of combat duties, courage and heroism in the fight against Nazi invaders on the front", Sergeant Azim Rakhimov was awarded the title of "The Hero of the Soviet Union".
   He lived and worked in Bukhara. He died on May 17, 1997.
Order Of The Red Banner Of Labor"
ORDER OF GLORY 1, 2 AND 3 DEGREES
ORDER OF THE PATRIOTIC WAR, 1ST CLASS