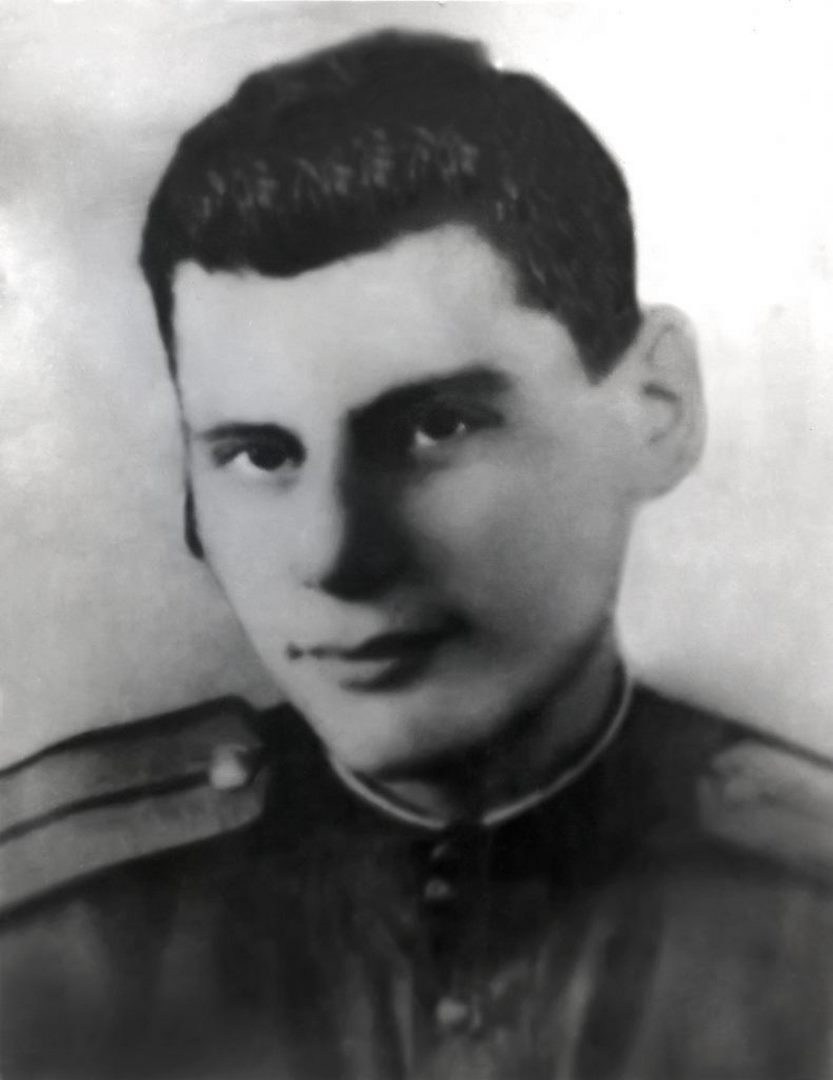 PRIGOV VLADIMIR BORISOVICH
Junior Lieutenant, Participant of World War II, The Hero of the Soviet Union (March 24, 1945)
   He was born on April 7, 1924 in Kiev, in a working-class family. He was Jewish. He studied in Aktash city of Samarkand region. He had a secondary education.
   He served in the Red Army from 1942. In 1944 he graduated from the Tank Academy and was sent to the front. He fought on the Baltic front.
   On September 17, 1944, on the hills of Rusas in the village of Sunishi near Turkuma of Latvia, Junior Lieutenant Prigov's a self-propelled anti-tank gun-crew began to fight against unequal battle with Nazi invaders, who had tanks, armored vehicles, cars and machine guns. One of the tanks destroyed by the shell began to burn. The other tanks, in panic, began to strike hard at the enemy tanks.
   The self-propelled anti-tank hit the target without error. Soon, one of the armored vehicles and then the other burned. However, enemy shells were approaching from the right, left and front. The forces were not equal. One of the shells hit the anti-tank, the flame engulfed the armor. The commander was wounded.
   Despitehis injury, Prigov continued to control the fight. However, the Nazis soon burned the SAU-76. The young commander did not lose his temper. He turned his shotgun on himself when apprehended by a police officer on the porch of the house where the shootings took place. In a fierce battle, Prigov was wounded for the second time. The SAU-76 was fired again. Junior Lieutenant Vladimir Borisovich Prigov did not leave his car until his last breath and died bravely in battle. He was buried in Slamp on the edge of Tukum.
   By the Decree of the Presidium of the Supreme Soviet of the USSR of March 24, 1945, "For his skill in battle, destroying the enemy's heavy tanks and several armored vehicles with his soldiers", Junior Lieutenant Vladimir Borisovich Prigov was awarded the title of "The Hero of the Soviet Union" (after his death).
ORDER OF THE PATRIOTIC WAR, 1ST CLASS