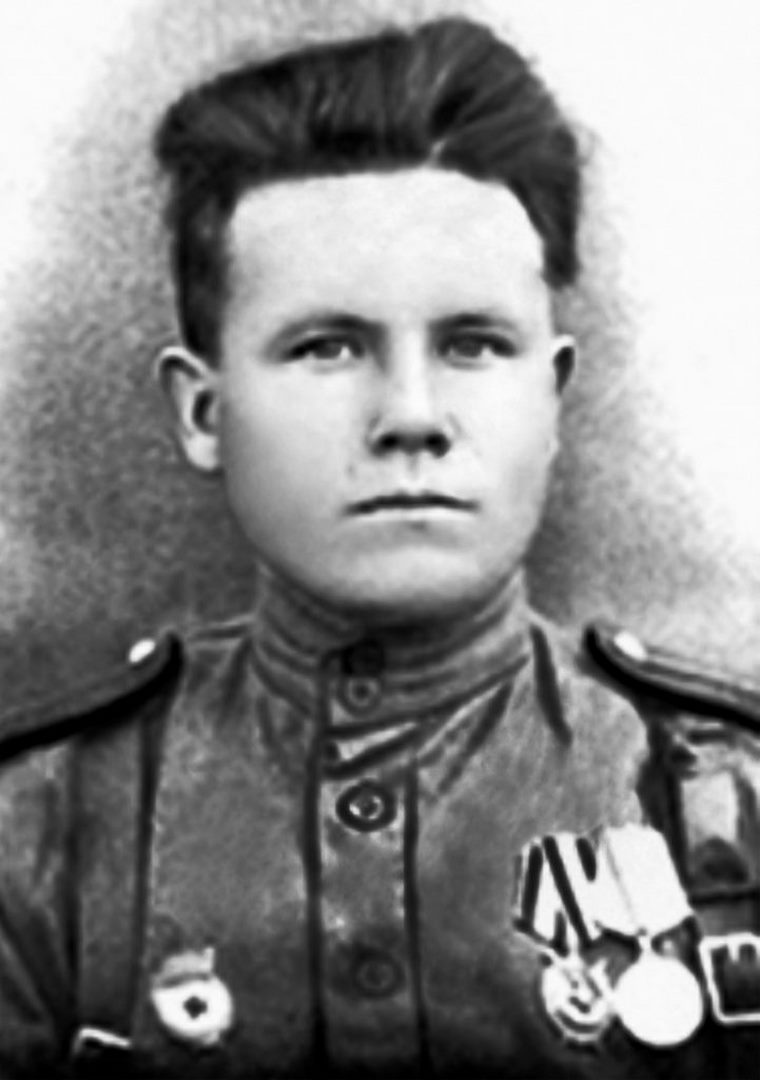 POLEJAYKIN SERGEY IVANOVICH
Senior Lieutenant of the Guard, Participant of World War II, The Hero of the Soviet Union (March 24, 1945)
   He was born on September 14, 1920, in the village of Stariy Turdakiy (now Kochkurovsky District, Moldova). After graduating from high school, he lived and worked in the Andijan region of the Uzbek SSR. In 1940, Polejaykin was drafted into the Red Army by the military commissariat of Izbaskan district of Andijan region. In 1943 he graduated from the Ryazan Military Automobile School. He had been a participant of World War II since May of that year. 
   In October 1944, he was an officer scout in the 1st Guards Special Motorcycle Regiment of the 1st Guards Tank Army of the 1st Baltic Front. He took part in the battles in the territory of the Lithuanian SSR. On October 10, 1944, Polezhaikin, who was the head of the reconnaissance group, crossed the Dange River in the Memet area, crossed the highway and railway between the cities of Kretinga and Memel, and passed behind the enemy. He died in battles to maintain his position. He was buried in Cretin.
   By the Decree of the Presidium of the Supreme Soviet of the USSR of March 24, 1945 "For exemplary performance of combat duties, courage and heroism in the fight against Nazi invaders on the front", Senior Lieutenant Sergey Ivanovich Polejaykin was awarded the title of "The Hero of the Soviet Union" (after his death).
ORDER OF THE PATRIOTIC WAR, 1ST CLASS