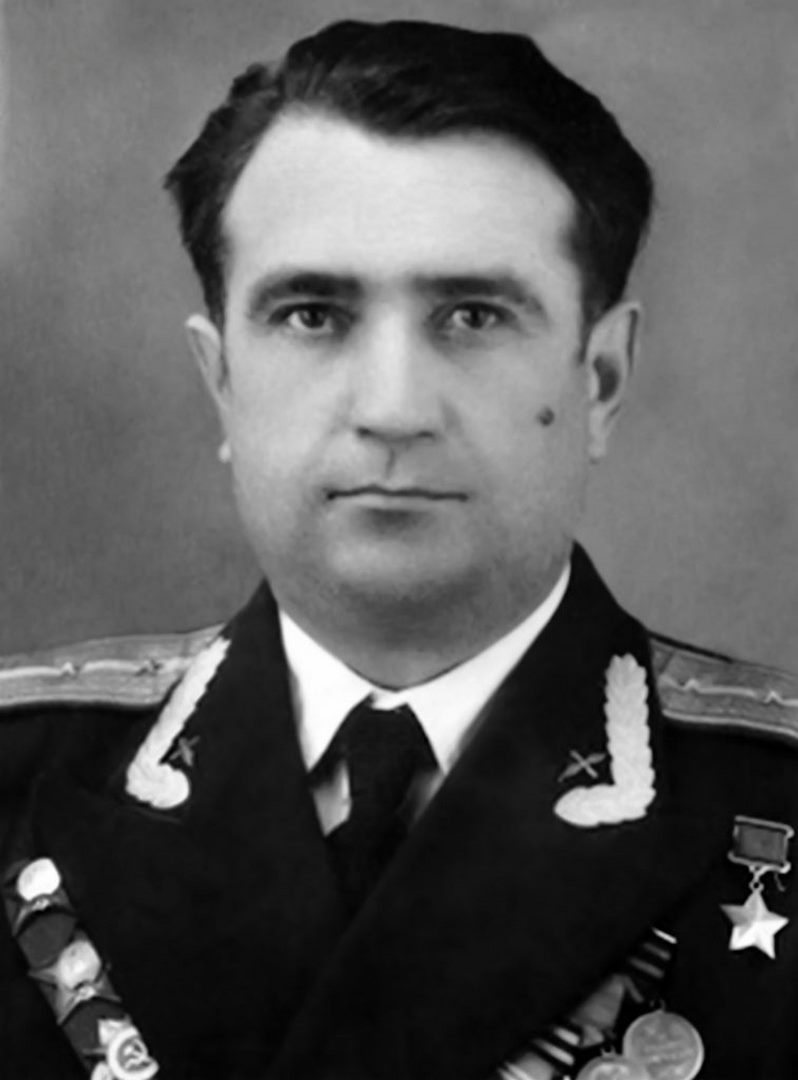 PLESHAKOV ALEXANDER YAKOVLEVICH
Lieutenant of the Guard, Participant of World War II, The Hero of the Soviet Union (February 23, 1945)
   He was born on June 21, 1922 in the village of Mumari (now Narovchatsky district of Penza region). He lived in Tashkent before being drafted into the army and graduated from the 7th grade. In 1940, Pleshakov was drafted into the Red Army. In 1943 he graduated from the Chkalov School of Military Aviation. From July of that year, he served in World War II.
    Until October 1944, he was a senior pilot of the 7th Guards Assault Air Regiment of the 230th Air Attack Division of the 2nd Air Army of the 4th Belorussian Front. So far, it had carried out 108 combat flights, and inflicted heavy casualties by attacking enemy military equipment and manpower, as well as its key facilities.
   By the Decree of the Presidium of the Supreme Soviet of the USSR of February 23, 1945, "For exemplary performance of combat duties, courage and heroism in the fight against Nazi invaders on the front", Lieytenant Pleshakov Alexander was awarded the title of "The Hero of the Soviet Union".
   He lived and worked in Tula. He died on December 4, 2001.
ORDER OF THE GREAT PATRIOTIC WAR 1ST CLASS
ORDER OF THE GREAT PATRIOTIC WAR 2ND CLASS
MEDAL FOR THE DEFENSE OF THE CAUCASUS
medal "For the Victory over Germany in the second world war 1941-1945"
Medal " 20 years of Victory in the great Patriotic war of 1941-1945»
Medal " 30 years of Victory in the great Patriotic war of 1941-1945»
Medal " 40 years of Victory in the great Patriotic war of 1941-1945»
Medal "40 years of The armed Forces of the USSR»
Medal "50 years of The armed Forces of the USSR»
Medal "60 years of The armed Forces of the USSR»
MEDAL FOR THE CAPTURE OF KOENIGSBERG
Medal " 50 years of Victory in the great Patriotic war of 1941-1945»