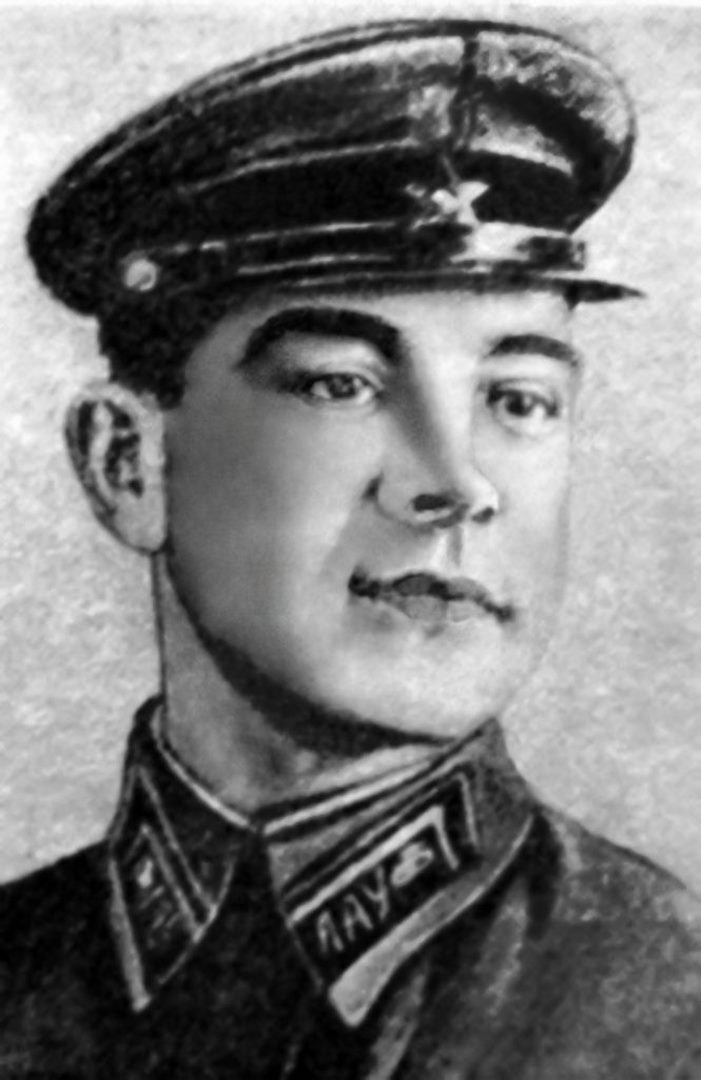 PINCHUK TIMOFEY ZINOVYEVICH
Lieutenant Colonel of the Guard, Participant of World War II, The Hero of the Soviet Union (May 15, 1946)
   He was born on February 21, 1919, in the village of Kopti (now Kozelets District, Chernihiv Region, Ukraine). He graduated from the third year of the Institute of Pharmacy. He lived in Tashkent before the war. In 1939, Pinchuk was drafted into the Red Army. He graduated from the Military Automobile School. He had been involved in battles since the beginning of World War II.
   Until March 1945, he was Deputy Commander of the 23rd Guards Tank Regiment (the 4th Guards Mechanized Brigade of the 2nd Guards Mechanized Corps of the 6th Guards Tank Army of the 2nd Ukrainian Front). He worked hard to liberate Hungary and Czechoslovakia. On March 19, 1945, Pinchuk was one of the first to enter the Hungarian city of Tata and took an active part in the struggle for its liberation. He died on April 25, 1945, in a battle near the city of Brno. He was buried in a square in the Czech village of Klobuka.
   By the Decree of the Presidium of the Supreme Soviet of the USSR of May 15, 1946, "For exemplary performance of combat duties, courage and heroism in the fight against Nazi invaders on the front", Lieutenant Colonel Pinchuk Timofey was awarded the title of "The Hero of the Soviet Union" (after his death).
ORDER OF THE PATRIOTIC WAR, 1ST CLASS
MEDAL FOR THE DEFENSE OF STALINGRAD