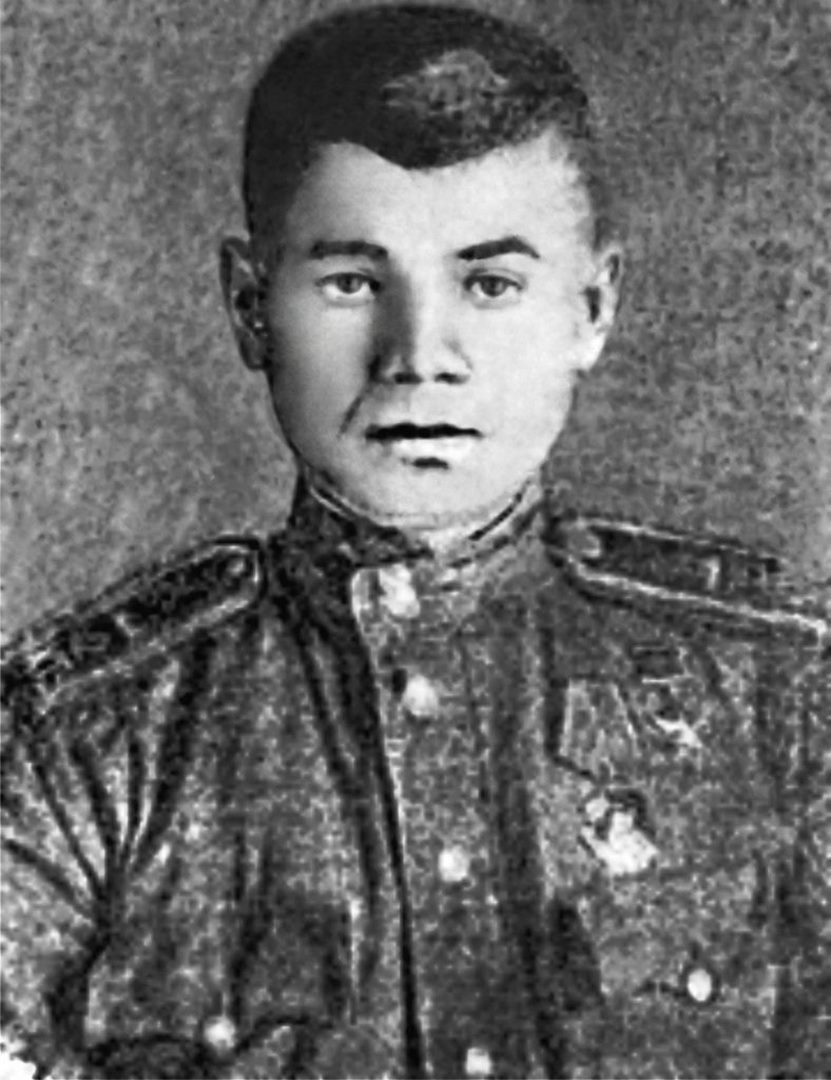 PIMENOV VASILY MARKELOVICH
Junior Sergeant of the Guard, Participant of World War II, The Hero of the Soviet Union (January 10, 1944)
   He was born on March 19, 1911 in the village of Preobrazzhenka (now Pugachevsky district of Saratov region). After elementary school, he worked as a painter.
   In 1942, Pimenov was drafted into the Red Army by the Kagan Military Commissariat of Bukhara Region. From that year, he served in World War II. He was the commander of the mortar group of the 272nd Guards Mortar Regiment of the 6th Guards Tank Corps of the 3rd Guards Tank Army of the Voronezh Front. He fought valiantly in the Battle of the Dnieper.
   On September 22, 1943, Pimenov's group crossed the Dnieper near the village of Grigorovka, Kanevsky district, Cherkasy region of the Ukrainian SSR, and took an active part in the battles for possession and retention of the bridgehead on the west coast. He destroyed 4 heavy machine guns and an enemy infantry platoon. On September 29, 1943, when the enemy was under siege, Pimenov managed to break through the siege with the unit.
   By the Decree of the Presidium of the Supreme Soviet of the USSR of January 10, 1944, "For exemplary performance of combat duties, courage and heroism in the fight against Nazi invaders on the front", Junior Sergeant Pimenov Vasily was awarded the title of "The Hero of the Soviet Union".
   He died in 1981.