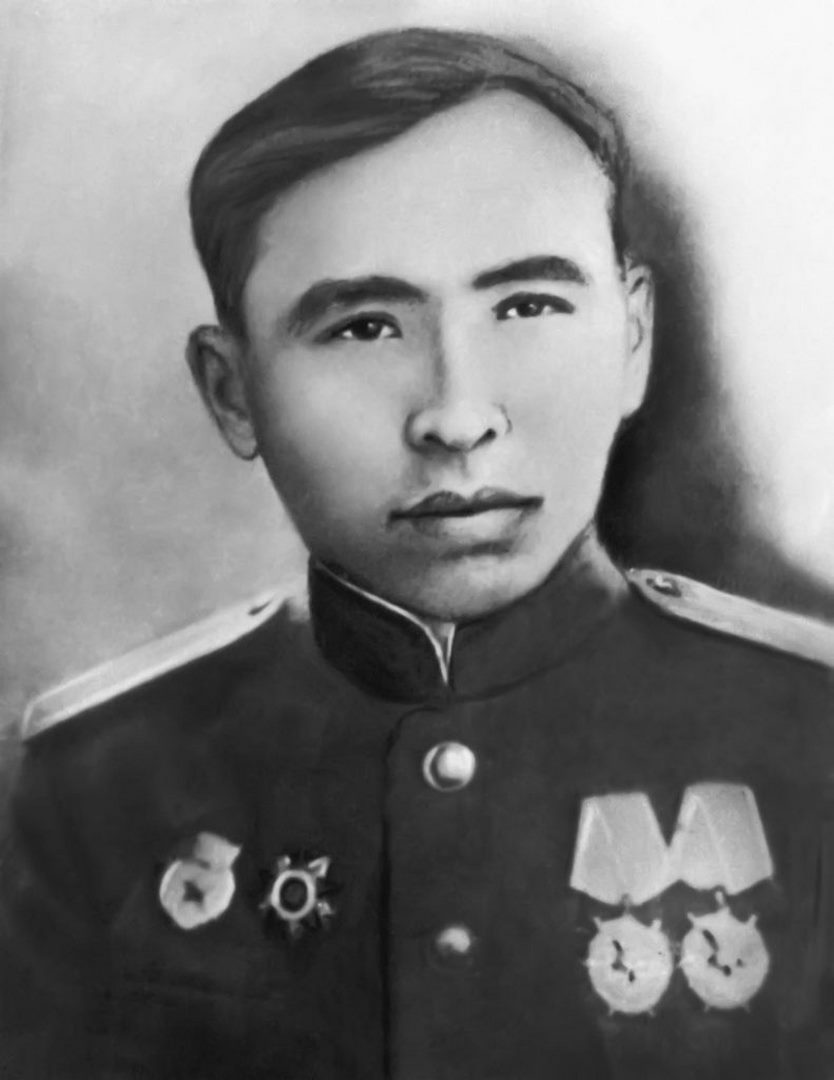 NURPEYSOV PLIS KOLGELDIYEVICH
Senior Lieutenant of the Guards, Participant of World War II, The Hero of the Soviet Union (August 18, 1945) 
      He was born in 1919 in the village of Takhtakupir in the Tkhtakupir district of Karakalpakstan, in a peasant family. He was Kazakh. He worked as a teacher. In 1939, he was drafted into the Red Army by the Takhtakupir Military Commissariat. He graduated from Melitopol Military Aviation School.
      During combat operations in the regiment from March 10, 1944 to April 1, 1945, he and his crew made 106 sorties in order to reconnaissance of the entry and exit routs,  reserves and the railway positions of enemy troops, and to study aerodromes and aircraft-based nodes, stations and hauls, lines of defense and enemy structures in its operation. Of those sorties, he made 100 excellent combat flights, and 10 of them were reconnaissance flight to Berlin and its military installations and airports.
       Comrade Nurpeysov had risen from a young observer pilot to a combat air reconnaissance pilot in a short period of time and was one of the bravest, most determined and skilled pilot-observers in the regiment. In Pe-2 and Tu-2 aircraft and during combat missions, he was distinguished by his personal wise initiative in finding the target, his courage in obtaining valuable information about the enemy, and his ability to identify valuable information about enemy.
      By the Decree of the Presidium of the Supreme Soviet of the USSR of August 18, 1945, "For exemplary performance of combat duties, courage and heroism in the fight against Nazi invaders on the front", Senior Lieutenant Nurpeysov Plis Kolgeldiyevich was awarded the title of "The Hero of the Soviet Union".
ORDER OF THE PATRIOTIC WAR, 1ST CLASS