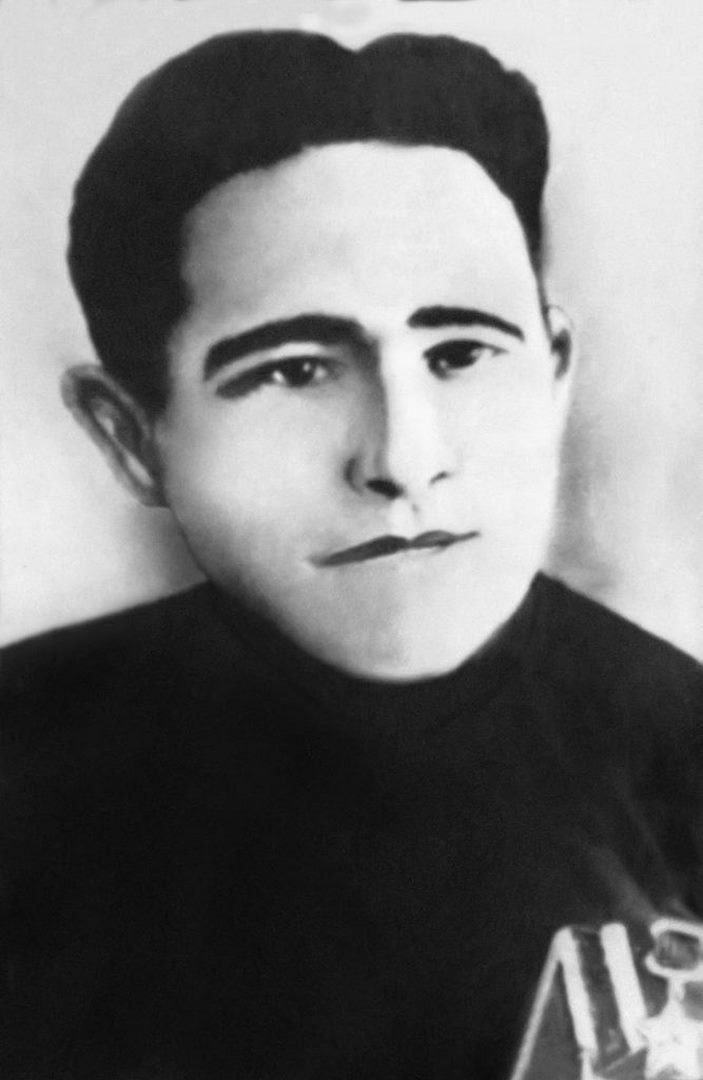 NUGAYEV NADJIB NUGMANOVICH
junior sergeant, participant in World War II, Hero of the Soviet Union (October 26, 1943)
    He was born in 1910 in the village of Staraya Kulatka (now Ulyanovsk Oblast). After graduating from rural school, he worked first in his homeland, then in the cities of Shakhrisabz, Bukhara and Termez in the Uzbek SSR. In October 1941, Nugayev was drafted into the Red Army.
   Beginning in May 1943, during World War II, the 7th Guards Army of the Desert Front, the 1669th Anti-Tank Artillery Regiment was the 76-millimeter artillery guide. He fought valiantly in the Battle of the Dnieper.
   On October 5, 1943, the Nugayev Artillery accounted for the repulse of a German counterattack on a platsdarm on the west bank of the Dnieper near the village of Borkhayevka, Verkhnedneprovsky District, Dnepropetrovsk Region, Ukrainian SSR, destroying four enemy tanks. In the battle, Nugayev is wounded, but the fight continues.
   By the Decree of the Presidium of the Supreme Soviet of the USSR of October 26, 1943, Junior Sergeant Najib Nugayev was awarded the title of Hero of the Soviet Union "For exemplary performance of the combat duties of the command and for the courage and heroism shown in the fight against the Nazi invaders on the front."
   He lived and worked in Shahrisabz. He died on May 6, 1946.