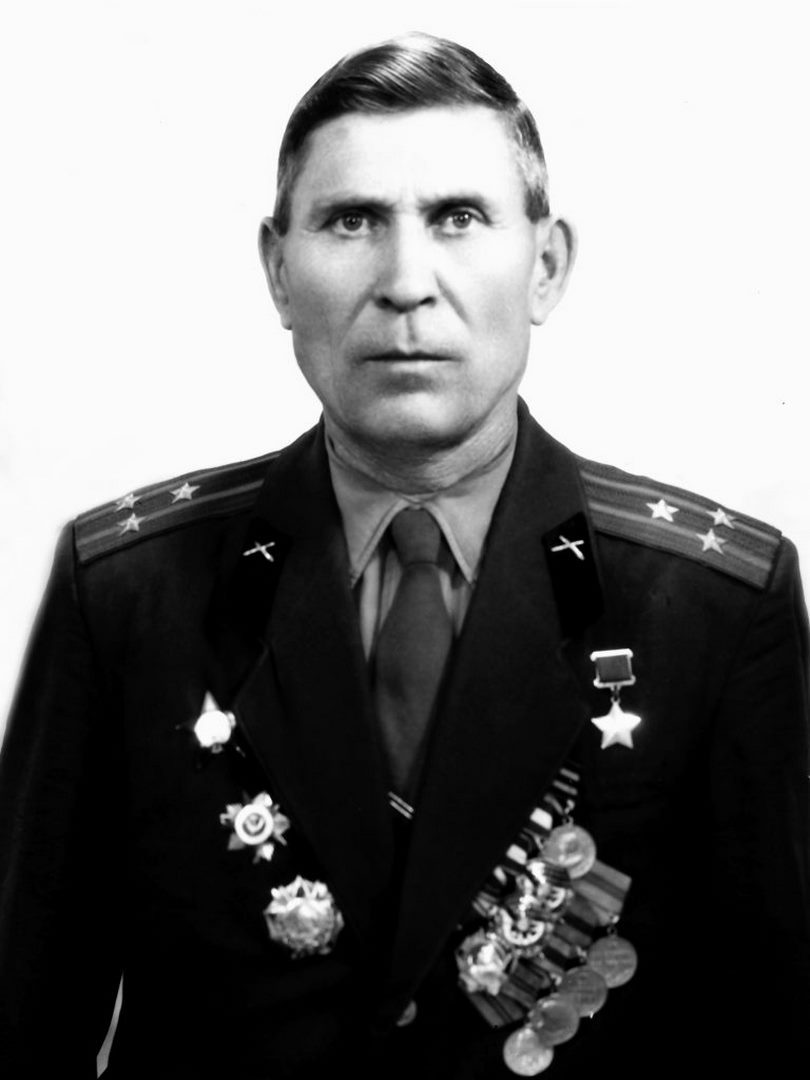 NOVIKOV VASILIY KORNEYEVICH
lieutenant colonel, participant of the Second World War, Hero of the Soviet Union (03.24.1945)
   He was born on August 28, 1907 in the village of Naumovo, Penovsky district, Tver region. After graduating from the 7th grade, he lived in the Semipalatinsk region of the Kazakh SSR and worked as a stonecutter. In the Red Army since 1929. He graduated from the Artillery School in 1933. From July 1941 – participated in World War II. He was severely wounded in battle.
   Until February 1944, he was the commander of the 438th anti-tank artillery regiment of the 4th Guards Army of the 2nd Ukrainian Front. He was active in the Korsun-Shevchenkovsky operation.
   On February 17, 1944, near the village of Jurjinsi in the Lisyansky district of the Cherkasy region of the Ukrainian SSR, at an altitude of 239.0, the regiment stopped several counterattacks by German units trying to break through the siege. At the height of the battle, he attacked the regiment and forced the enemy to retreat. He was seriously wounded in that battle, but continued to fight.
   By the Decree of the Presidium of the Supreme Soviet of the USSR of March 24, 1945, lieutenant colonel Vasily Korneyevich Novikov was awarded the title of Hero of the Soviet Union "For exemplary performance of the command's combat missions, courage and heroism in the fight against the Nazi invaders on the front"
   In 1955 he was released from the reserve as a colonel. He lived in Tashkent.
   He died on January 20, 1981 and was buried in the Alley of Heroes of the Tashkent Military Cemetery.
ORDER OF ALEXANDER NEVSKY
ORDER OF THE PATRIOTIC WAR, 1ST CLASS