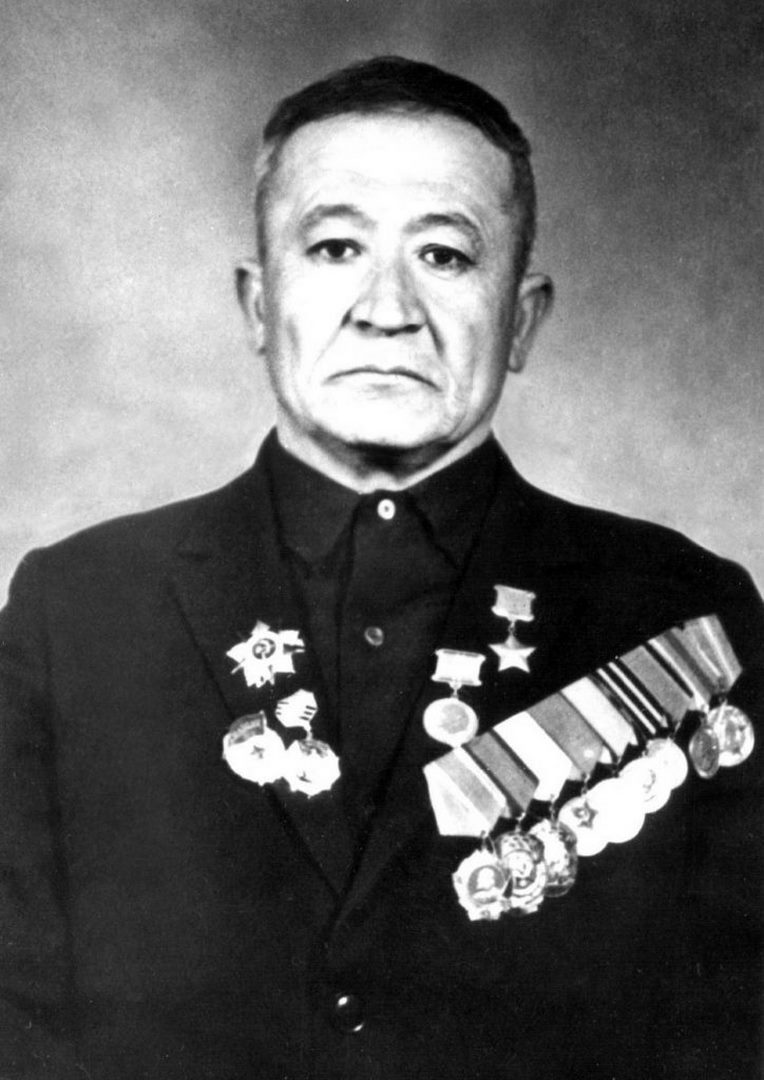 NABIEV VALI NABIEVICH
guard sergeant World War II participant Hero of the Soviet Union (25.08.1944)
   Born on January 18, 1916 in the village of Nagzakaron (now Gijduvan district of Bukhara region) in a family of a farmer. Uzbek.
   He graduated from 7 classes, worked in agriculture. In the Red Army in 1936-1938.
   On the fronts of World War II since January 1943. The assistant commander of the saber platoon of the 60th guards cavalry regiment, guard sergeant Vali Nabiev, in battle on September 18, 1943, in the area of the urban-type settlement Berezna of the Mensky district of the Chernigov region of Ukraine, reconnoitered the enemy's defense, revealed weakly defended areas and burst into the ranks of the ranks, causing panic in the ranks defenders, which contributed to the successful liberation of this village.
   The platoon of the guard sergeant Nabiev participated in the liberation of the villages Begach, Lopatin, Chernihiv region of Ukraine.
   The brave platoon commander, among the first with a group of machine gunners, crossed the Dnieper River and ensured the crossing of the squadron.
   By a decree of the Presidium of the Supreme Soviet of the USSR of January 15, 1944 "For exemplary performance of the command's combat mission in the fight against Nazi invaders and the courage and heroism of the guard shown to this", guard sergeant Nabiev Vali Nabievich was awarded the title Hero of the Soviet Union.
   After the war, demobilized. He lived in the city of Gijduvan – the district center of Gijduvan district of Bukhara region.
   Died March 6, 2000.
ORDER OF THE PATRIOTIC WAR, 1-2 CLASS
Order Of The Red Banner Of Labor"