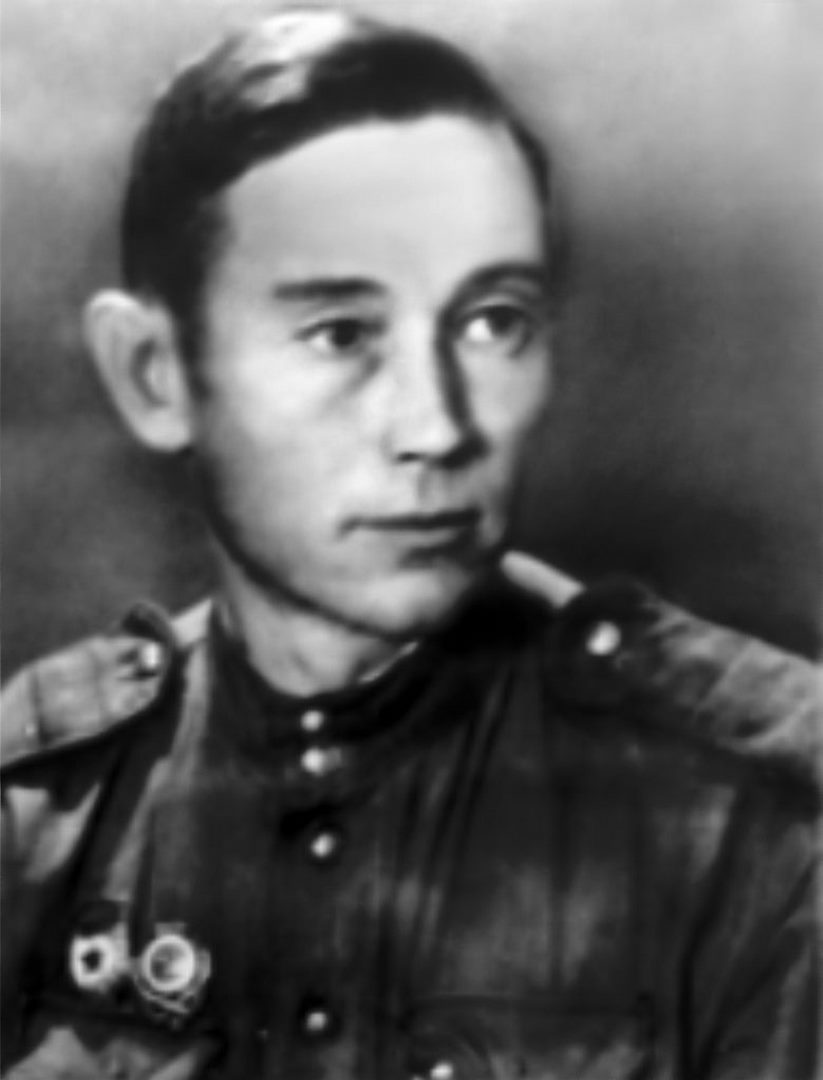 MURZIN IBRAI (IBROHIM) HUSAINOVICH
Senior Sergeant of the guard, Participant of World War II, The Hero of the Soviet Union
(April 10, 1945)
He was born in 1916 in the village of Staroe Shugurovo, Kazan region (now Leninogorsk district of the Republic of Tatarstan) in a peasant family. He was Tatar. Shugurovsky worked at a bitumen plant, then in Kramatorsk, Donetsk region.
In 1941 he was drafted into the Soviet Army. He enlisted in the Army in July 1942.
On February 1, 1945, Murzin, a senior sergeant of the 158th Guards Artillery Regiment (the 78th Guards Rifle Division of the 5th Guards Army of the 1st Ukrainian Front), was the first to cross the Oder River near Prizen, (8 km northwest of Bjeg, Poland) with his cannons and fought for a new bridgehead. He took part in the liberation of the settlement at the expense of the artillery, in the ranks of the infantry fighting troops. He destroyed 3 machine gun points and enemy soldiers equal in number to the company. On February 6, 1945, Murzin stopped trying to break through the enemy's encirclement with a battery.
By the Decree of the Presidium of the Supreme Soviet of the USSR of April 10, 1945, "For exemplary performance of combat duties, courage and heroism in the fight against Nazi invaders on the front", Senior Sergeant Murzin Ibray Khusainovich was awarded the title of "The Hero of the Soviet Union".
He died in December 1945 while serving in the Soviet army abroad.
ORDER OF THE PATRIOTIC WAR, 1st CLASS
MEDAL FOR THE DEFENCE OF STALINGRAD
MEDAL FOR MILITARY MERITS