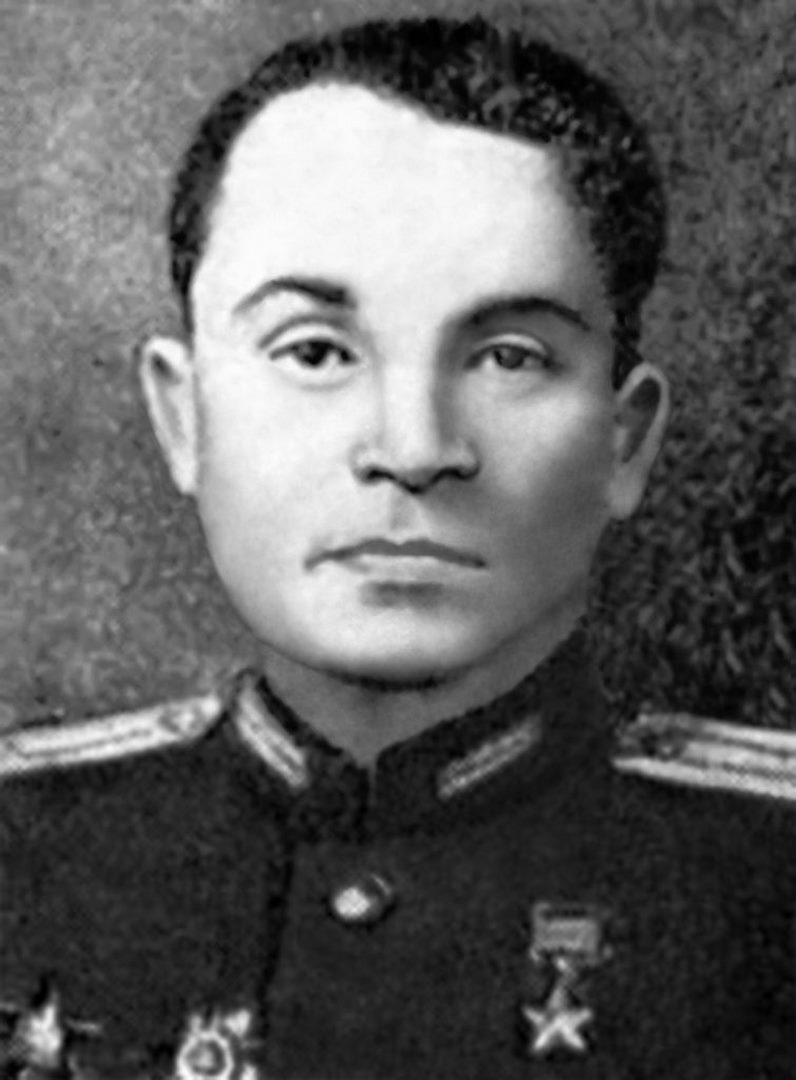 MUKHA GRIGORY NIKIFOROVICH
major, participant in World War II, Hero of the Soviet Union (March 24, 1945).
He was born on August 17, 1912 in the village of Dolgintsevo (now – in the city of Krivoy Rog). After graduating from the College of Construction and Law, Nezhinsky worked on the railroad. In 1933-1936 he was drafted into the Red Army. After being discharged from the service, he continued to work on the railway in Karshi, Uzbekistan. In July 1941, Mukha was drafted into the army again. From May 1942 he took part in the battles of World War II.
In May 1944, Captain Grigory Mukha commanded a company in the 1369th Rifle Regiment of the 417th Rifle Division of the 51st Army of the 4th Ukrainian Front. He was active in the attack in Sevastopol. On May 7, 1944, the Mukha company took part in the assault on Sapun-Gori, destroying 3 wooden ground firing points and 50 enemy soldiers and officers, and capturing 12 more. On May 8, his company was the first to enter Sevastopol, destroying more than 70 enemy soldiers and officers, 3 trucks and 1 armored vehicle.
By the Decree of the Presidium of the Supreme Soviet of the USSR of March 24, 1945, Captain Gregory Mukha was awarded the title of Hero of the Soviet Union "for exemplary performance of combat duties, courage and heroism in the fight against Nazi invaders on the front."
He died on June 1, 1959.
Hero of the Soviet Union Gold Star
ORDER OF THE PATRIOTIC WAR 1st DEGREE