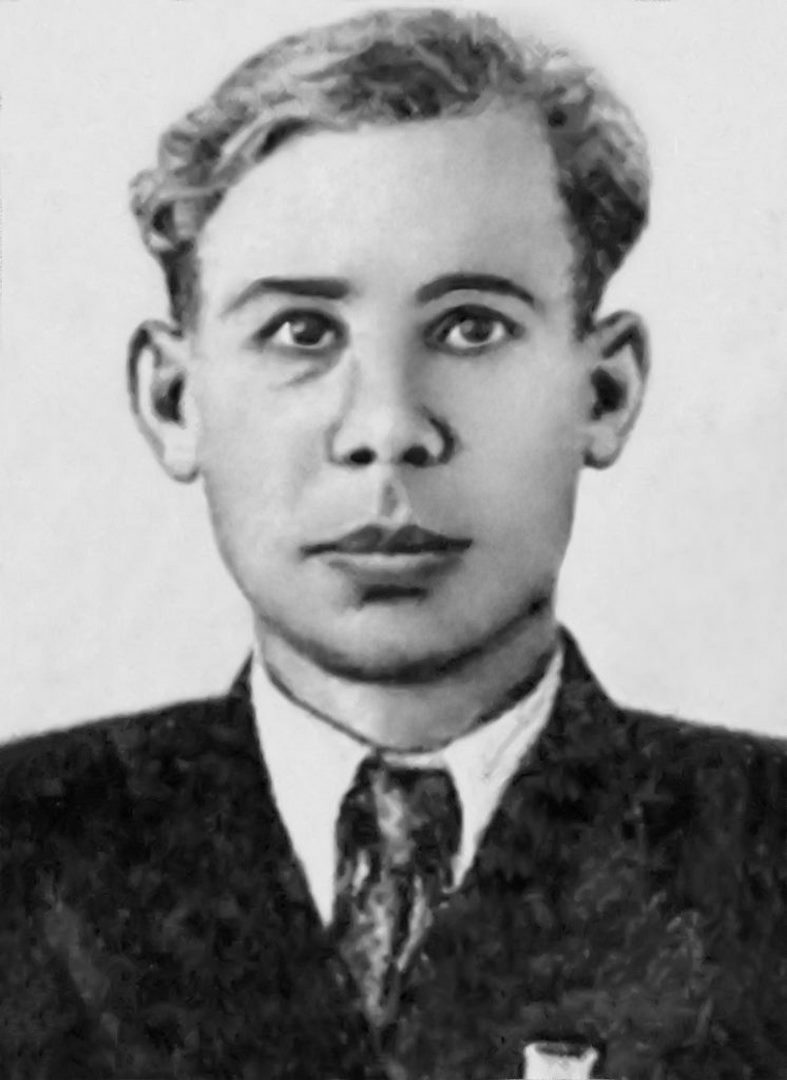 MOISEYEV ALEXANDER PETROVICH
Guards sergeant, participant of the Second World War Hero of the Soviet Union.
He was born on July 20, 1920 in the village of Novaya Zhukovka (Ekaterinov district of Saratov region) in a peasant family. Nationality – Russian. Graduated from 6th grade. He lived in the Uzbek SSR and worked as a plumber at the Uzbek-Silk Industry enterprise in Margilan, Fergana region.
In 1940 he was drafted into the Red Army. He fought in World War II from day one, and was trained as a special engineer. He crossed the battle route from Moscow to Konigsberg.
He was especially active in the battles across the Neman River in the Lithuanian SSR. On July 12, 1944, a battalion of sappers Moiseyev sailed for the Neman River in Alytus, Lapiton. On the night of July 13, 1944, Sergeant Moiseyev was the first to cross the river under enemy fire with a group of five men. He was injured in the leg in crossing, but continued to perform the task.
On the right bank, it clears the coastal plateau first. The guards destroyed the front guards, occupied the trenches, and directed the artillery fire. He captured enemy fire and allowed the rest of the main company and battalion to pass through Neman.
He died on October 2, 1987.
Hero of the Soviet Union Gold Star
ORDER OF THE PATRIOTIC WAR 1st DEGREE