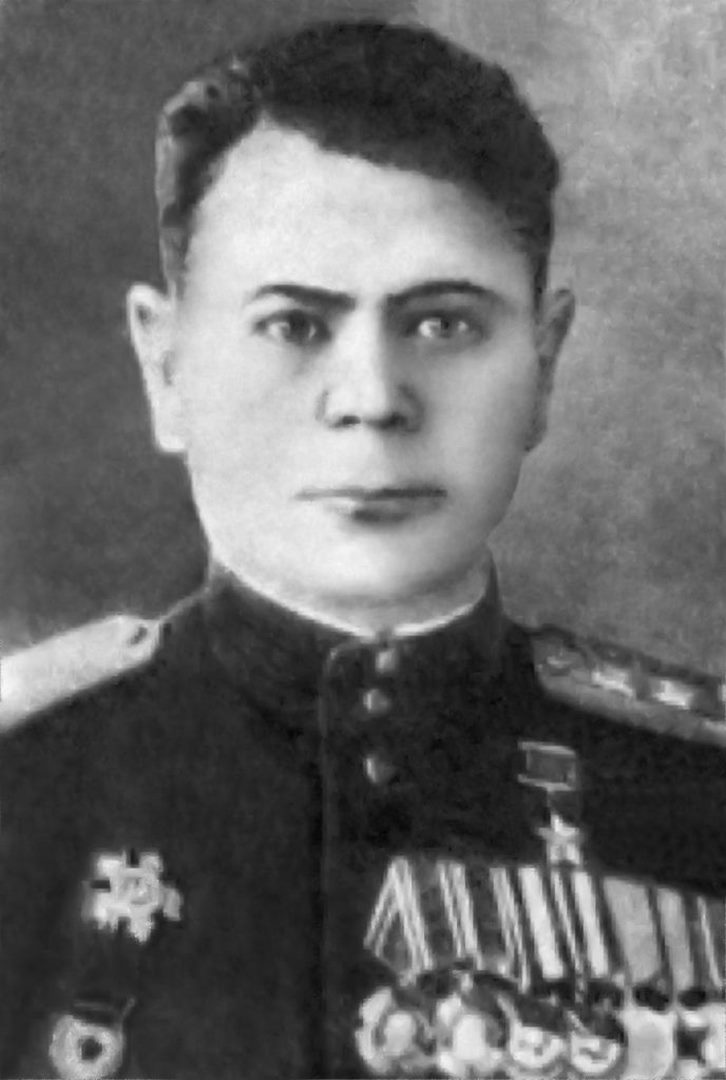 MNISHENKO, MIKHAIL YAKOVLEVICH
Colonel, participant of the Second World War, Hero of the Soviet Union (August 25, 1944)
Mikhail Mishenko was born on June 20, 1898 (July 3) in the village of Belogorodka (now Kiev-Svyatoshinsky district of Kiev region of Ukraine).
In February 1917 he was drafted into the king's army, took part in the battles on the Romanian front in the First World War.
In July 1917, Mnishenko left his post and returned to Kiev, where he worked as a locksmith in the organization and in November of that year joined the Red Guard.
Participated in battles against German troops during the Civil War. In March 1918, Myshenko voluntarily enlisted in the Red Army. Generals take part in battles against the armies of Krasnov and Denikin.
In February 1921, Myshenko graduated from the Red Army command courses in Vladikavkaz. He took part in the Soviet-Georgian war and in the destruction of the Basmachi forces. In 1931 and 1933 he completed advanced training courses for cavalry commanders. In the 1930s he served in various districts of Central Asia. Participated in World War II since October 1942. He took part in the battles on the Voronezh, South-Western and 1st Ukrainian fronts. He was wounded three times in battles, two of which he received in battles near Stalingrad. Until November 1943, Guards Colonel Mikhail Mishenko commanded the 7th Guards Cavalry Regiment of the 2nd Guards Cavalry Division of the 1st Guards Cavalry Corps of the 1st Ukrainian Front. He worked hard to liberate Kiev and Zhytomyr. On November 10, 1943, Mishenko's regiment crossed the Kiev-Zhytomyr road, preventing the enemy from retreating to the west. In the battles for Zhitomir, he fought for seven days against the strongest German troops.
Later, Mishenko commanded the 13th Guards Cavalry Division and in May 1944 was appointed Deputy Commander of the 7th Guards Cavalry Division. He took part in the liberation of the Ukrainian SSR, Czechoslovakia and Poland.
By the Decree of the Presidium of the Supreme Soviet of the USSR of August 25, 1944, Colonel Mikhail Mishchenko was awarded the title of Hero of the Soviet Union "For exemplary leadership of the cavalry regiment and impeccable performance of combat duty."
He died on April 20, 1967, and was buried in the Lukyanovsky Military Cemetery in Kiev.
GOLD STAR MEDAL OF THE HERO OF THE SOVIET UNION
THE ORDER OF "THE RED BANNER"
THE ORDER OF "THE PATRIOTIC WAR OF THE I DEGREE"
THE MEDAL OF "FOR COURAGE"