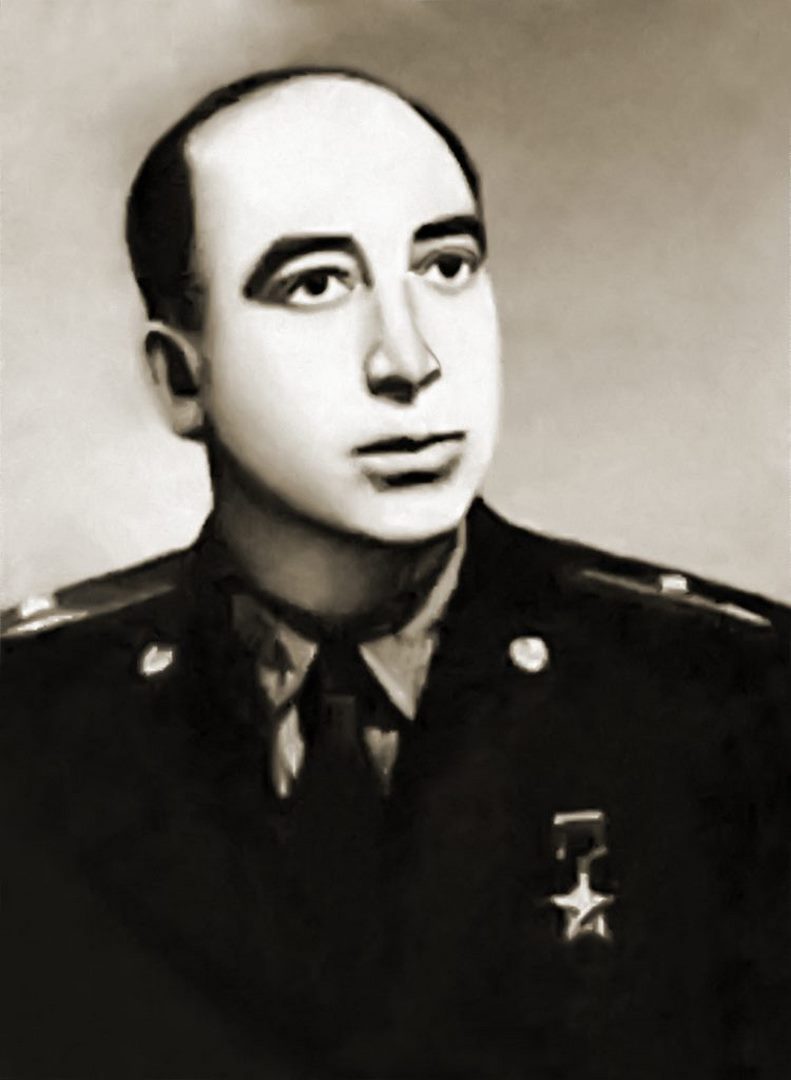 MASHKOV IGOR ANATOLEVICH
private, participant of the Second World War, Hero of the Soviet Union (February 22, 1944).
   Igor Mashkov was born on February 23, 1924 in the city of Bakhmut. Ossetian by nationality, after graduating from the 9th  grade, he worked as a cinema mechanic in Samarkand. In 1942, Mashkov was drafted into the Red Army by the Samarkand city military commissariat of the Uzbekistan SSR, and since that year he has been a participant in World War II.
   Until September 1943, Igor Mashkov, a Red Army Guardsman, was a member of the 182nd Guards Rifle Regiment of the 62nd Guards Rifle Division of the 37th Army of the Desert Front. He fought valiantly in the Battle of the Dnieper. On September 28, 1943, Mashkov was one of the first to cross the Dnieper, near the village of Mishurin Rog, Verkhnedneprovsky District, Dnipropetrovsk Oblast, Ukrainian SSR, and took an active part in capturing and maintaining its position on the west coast. In this battle he personally destroys more than 30 soldiers and officers of the enemy.
   By the Decree of the Presidium of the Supreme Soviet of the USSR of February 22, 1944, Igor Mashkov, a soldier of the Red Army, was awarded the title of Hero of the Soviet Union.
   He died May 6, 1961, and was buried in Odessa.
ORDER OF THE PATRIOTIC WAR, 2ST CLASS