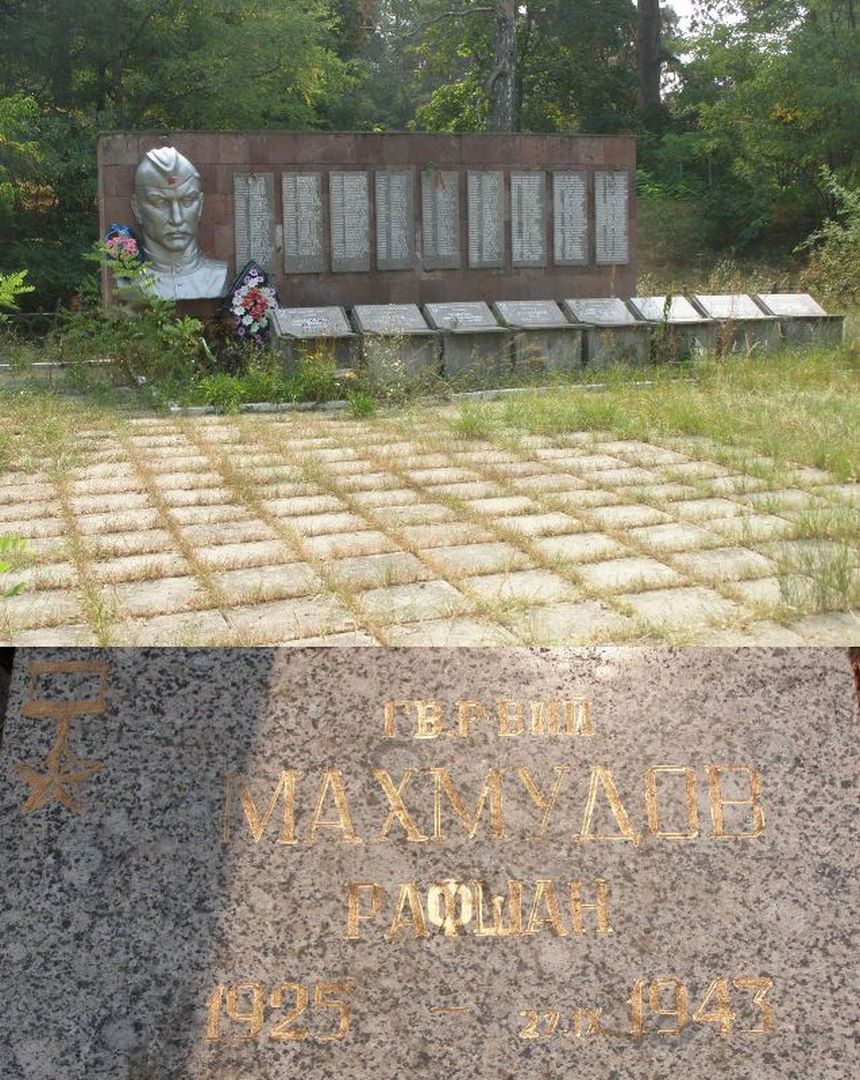 MAHMUDOV ROJAN
the soldier, participant of the Second world war, Hero Of The Soviet Union (11.01.1944)
   Born in 1925 in the village of Siab (now-Samarkand region of Uzbekistan). In February 1943, Makhmudov was called up to serve in the Red Army and sent to the front of world war II, was a Rifleman of the 1st battalion of the 1323rd rifle regiment of the 415th rifle division of the 89th rifle corps of the 61st army of the Central front. Distinguished himself during the battle of the Dnieper.
   In September 1943, Makhmudov took an active part in the battles to capture and hold a bridgehead on the Western Bank of the Dnieper river near the village of Zmeya in the repkinsky district of the Chernihiv region of the Ukrainian SSR. Personally participated in the repulse of ten German counterattacks, at critical moments of the battle three times raised his comrades to attack, personally destroyed 13 enemy soldiers and officers. In one of the attacks on September 27, 1943, Makhmudov was killed. He was buried in a mass grave in the village of Mysi, repkinsky district.
   Decree of the Presidium of the Supreme Soviet of the USSR of January 15, 1944, "For exemplary performance of command assignments at the front against the German invaders and displaying courage and heroism" soldier Rogan Mahmudov was awarded the title of Hero of the Soviet Union (posthumously). He was also posthumously awarded the order of Lenin.