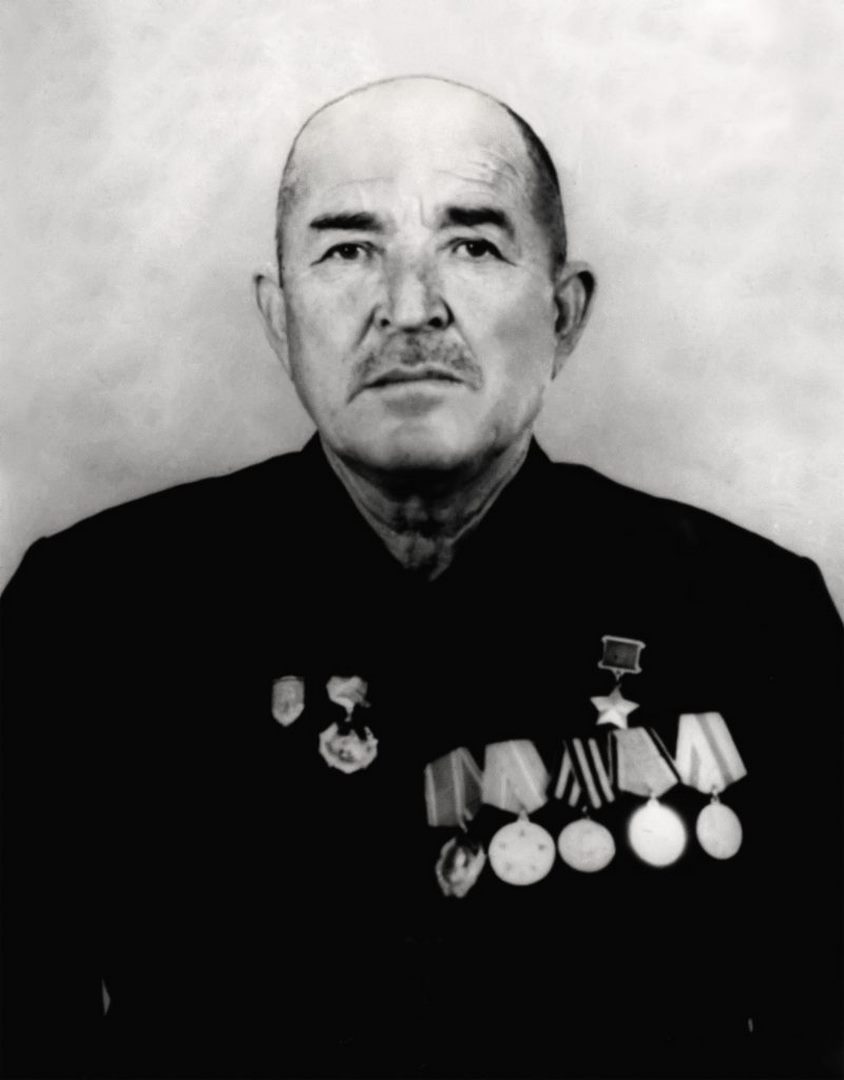 MAHMUDOV JURA
sergeant, participant of the Second World War Hero of the Soviet Union (February 27, 1945)
   He was born on June 16, 1915 in the village of Shilkim (now – Ishtikhon district of Samarkand region). After graduating from the 7th grade of school, he worked on a collective farm. From 1937 he worked as a road construction foreman. In July 1941, Mahmudov was drafted into the Red Army. Participated in World War II from April 1944.
   Until January 1945, Guards Sergeant Jura Mahmudov commanded a machine gun count in the 57th Guards Cavalry Regiment of the 15th Guards Cavalry Division of the 7th Guards Cavalry Corps on the 1st Belorussian Front. He worked hard to liberate Poland.
   On January 23, 1945, Mahmudov's machine gun count was one of the first to cross the Prosna River near the city of Kalish, taking an active part in the battles to seize and hold the platsdarm on the west coast, which helped the main forces make a successful crossing.
   By the Decree of the Presidium of the Supreme Soviet of the USSR of February 27, 1945, Sergeant Jura Mahmudov was awarded the title of Hero of the Soviet Union.
ORDER OF THE PATRIOTIC WAR, 1ST CLASS
medal "For the Victory over Germany in the second world war 1941-1945"
MEDAL FOR THE CAPTURE OF BERLIN