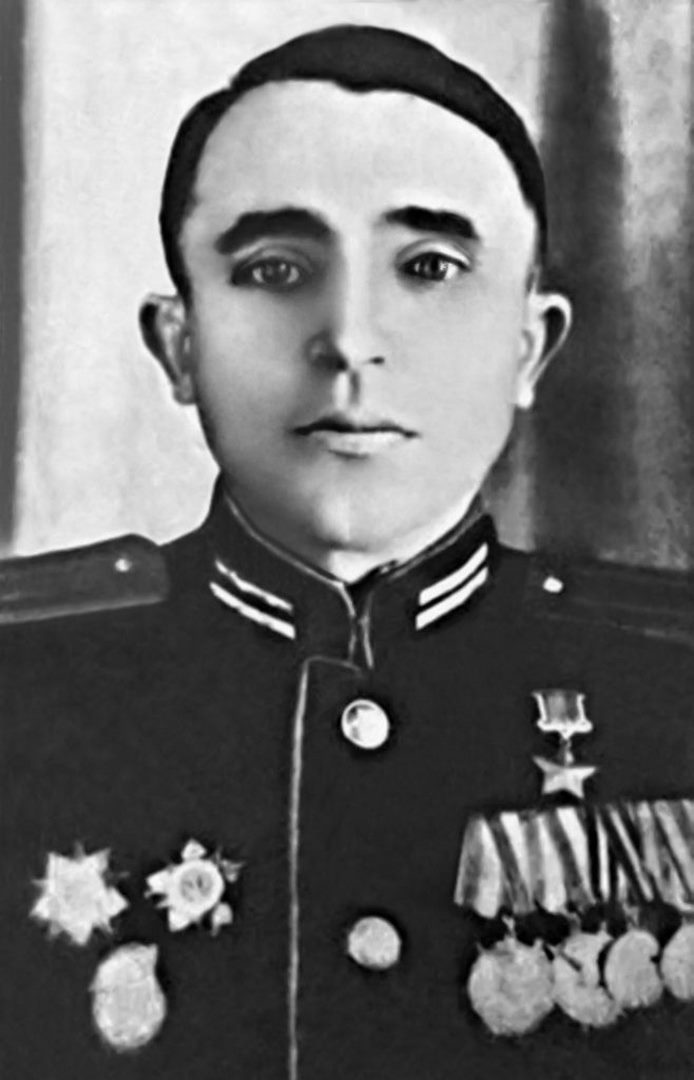 LIPCHANSKIY IVAN KARPOVICH
Sergeant, participant in World War II, Hero of the Soviet Union (06.29.1945).
He was born on February 15, 1912 in the village of Gosudarstvennaya (now Sovetskaya, Kirovsky district, Stavropol Territory). After finishing from high school, he worked as a driver on a state farm. In June 1941, he was drafted by the Samarkand city military commissariat of the USSR to serve in the Red Army.
From July of that year, he served in World War II. Until April 1945, he was a machine gunner in the 248th Guards Rifle Regiment of the 83rd Guards Rifle Division of the 11th Guards Army of the 3rd Belorussian Front. He fought valiantly in East Prussia.
On April 26, 1945, Lipchansky crossed the Frishe-Nehrung-Peninsula (now the Baltic) as part of a group of 25 fighters and took an active part in the battle for the peninsula with the enemy. He and his comrades destroyed 8 firing points and repulsed several German counterattacks, personally destroying 17 enemy soldiers and capturing 9 more.
By the Decree of the Presidium of the Supreme Soviet of the USSR of June 29, 1945, sergeant Lipchansky Ivan Karpovich was awarded the title of Hero of the Soviet Union "For exemplary performance of the command's combat missions, courage and heroism in the fight against the Nazi invaders on the front".
Participant in the Victory Parade. After the war, he was released from the reserve with the rank of sergeant major Lipchansky. For many years after the war he worked at the Samarkand Superphosphate Plant. Moved to Nalchik. He died in 1988.
ORDER OF THE PATRIOTIC WAR, 1ST CLASS