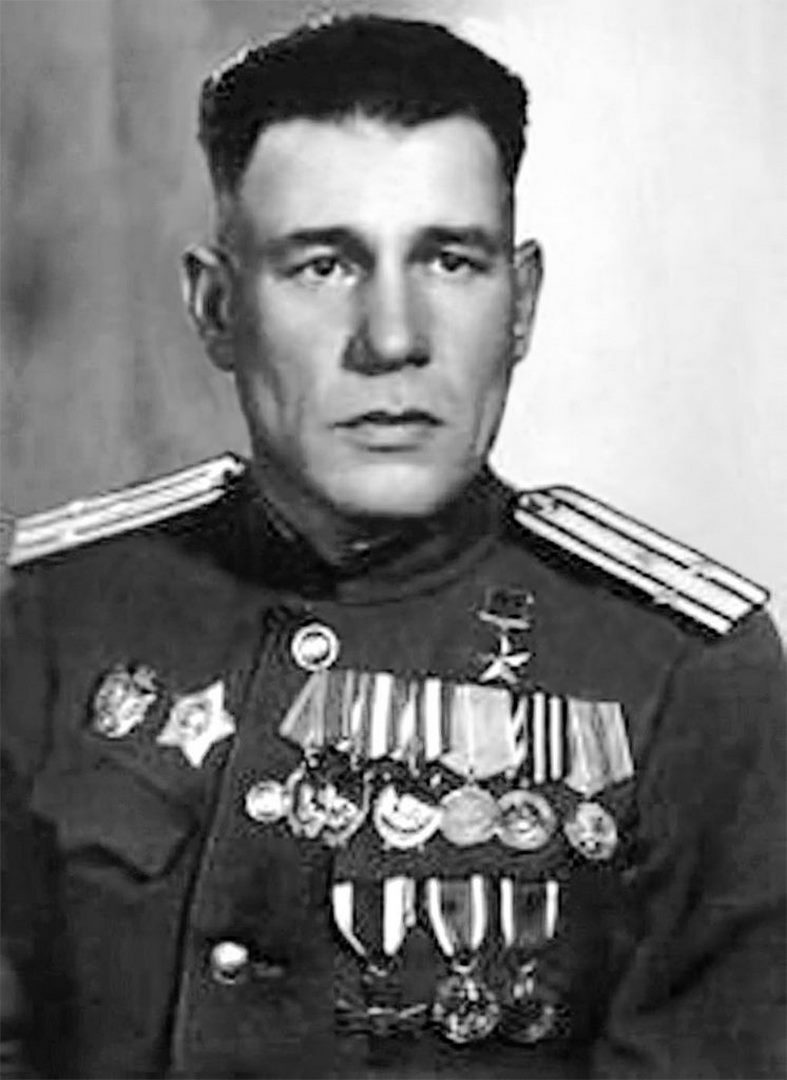 LEVIN GRIGORIY MIXAILOVICH
colonel, participant of the Second World War, Hero of the Soviet Union (June 29, 1945)
 He was born on January 10, 1902, in the village of Ansir (now Kansky District, Krasnoyarsk Krai). He graduated from the seventh grade of the school. In 1921, Levin was drafted into the Red Army. In 1922 he graduated from the Krasnoyarsk Infantry School, in 1926 – the Vladivostok Infantry School. In April 1932, he was released from the reserve. From 1935 to 1941 he lived in Chirchik (Uzbekistan), worked in the trust "Chirchikstroy". On September 5, 1941, Levin was drafted back into the army by the Chirchik District Military Commissariat, and from November he served in World War II.
Until April 1945, Guards Colonel Grigory Levin commanded the 109th Guards Rifle Regiment of the 37th Guards Rifle Division of the 65th Army of the 2nd Belorussian Front. He was active in the Berlin operation. On the night of April 19-20, 1945, Levin's regiment crossed the Oder south of Stettin and occupied the platsdarm on the west coast. Over the next three days, the regiment successfully repulsed twenty-six major German counter-attacks.
By the Decree of the Presidium of the Supreme Soviet of the USSR of June 29, 1945, Guards Colonel Grigory Levin was awarded the title of Hero of the Soviet Union "For his courage and heroism in the Berlin operation."
He died on January 26, 1983.
ORDER OF" 1,2,3-LEVEL SUVOROV"
ORDER OF ALEXANDER NEVSKY