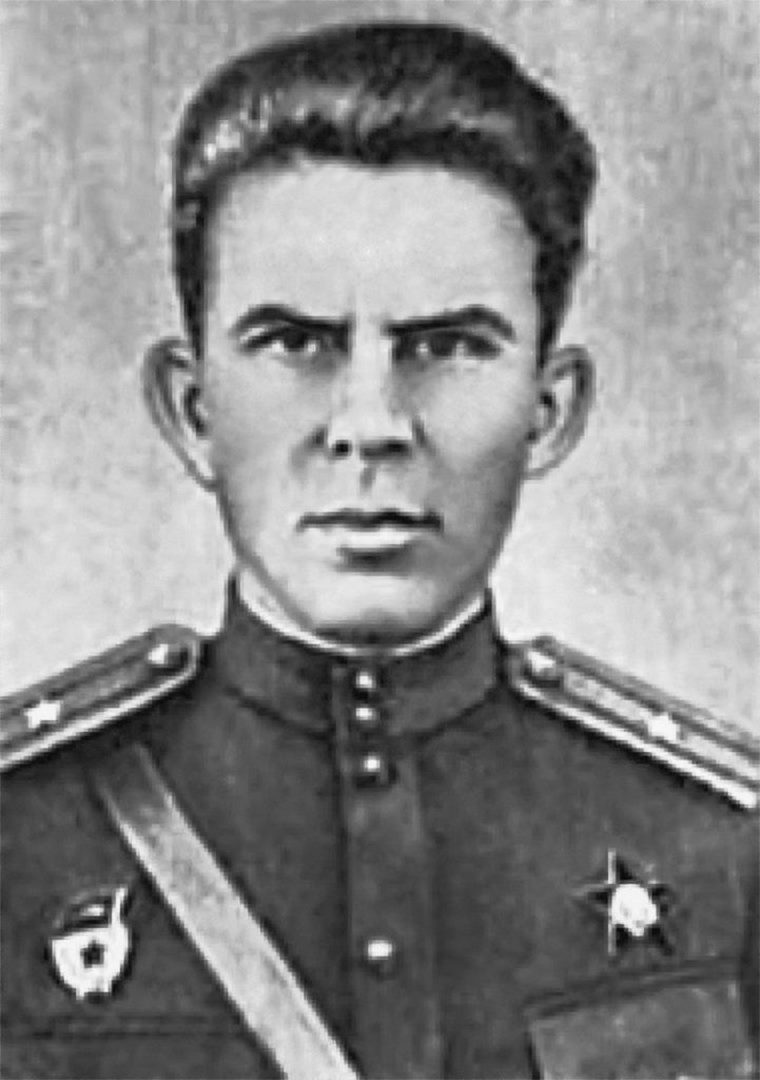 KURGANSKIY IVAN DANILOVICH
Lieutenant Colonel, Participant of World War II, The Hero of the Soviet Union (March 24, 1945)
He was born on December 26, 1908, in the village of Fayevka (now Novgorod-Seversky District, Chernigov Region, Ukraine). After graduating from the Faculty of Biology of Tashkent State University, he taught at the Tashkent Agricultural Institute.
In 1939, he graduated from the Kurgansky Reserve Command Training Course. He served in the Red Army from 1941. During World War II, he was commander of the 19th Guards Rifle Regiment of the 8th Guards Rifle Division of the 10th Guards Army of the 2nd Baltic Front. He took part in the battles on the territory of the Latvian SSR and on the Western, Northwestern and Baltic fronts.
From July 10 to August 5, 1944, his regiment marched 300 km in battle. They liberated many settlements, and took part in the battles for the cities of Ludza and Rezekne. He died in battle on August 5, 1944. He was buried in Barkava, Madona district, Latvia.
By the Decree of the Presidium of the Supreme Soviet of the USSR of March 24, 1945, "For exemplary performance of combat duties, courage and heroism in the fight against Nazi invaders on the front", Lieutenant Colonel Kurganskiy Ivan was awarded the title of "The Hero of the Soviet Union".