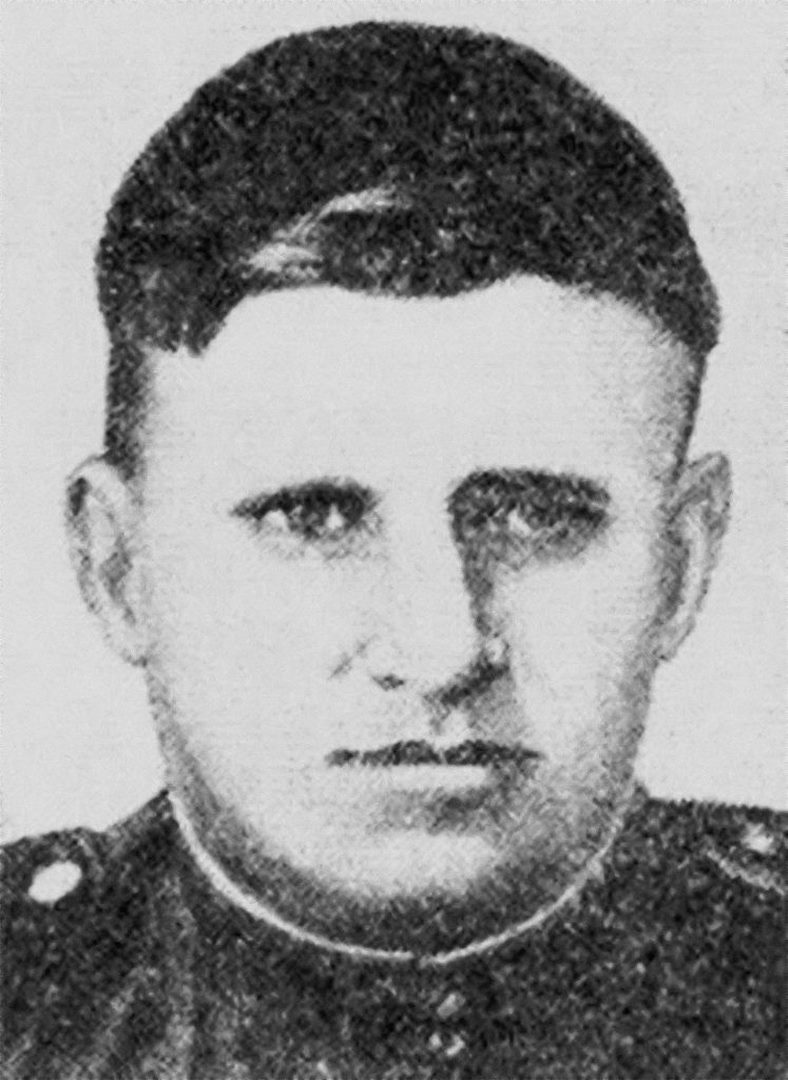 KULESHOV VLADIMIR KUZMICH
Captain, Participant of World War II, The Hero of the Soviet Union (February 4, 1944)
He was born on January 5, 1918 in the Namangan region of the USSR. After completing the 2nd course at the Technical School and the Balashov United Pilots and Aviation Engineering School of the Civil Air Fleet, he worked as a pilot in passenger flights.
In 1940 he was drafted into the Red Army. He graduated from Odessa Higher Military Aviation Pilot School.
During World War II, he was the assault of the 40th Guards Fighter Air Regiment of the 8th Guards Fighter Air Division of the 5th Fighter Aviation Corps of the 2nd Guards Air Force of the Voronezh Front.
By September 1943, it had flown 351 combat sorties, participated in 73 air battles, shot down 16 enemy aircraft personally and 5 as part of a group. He was killed on November 3, 1943 in a battle in the Kiev region of the Ukrainian SSR. He was buried in the village of Gostomel, Kiev region.
By the Decree of the Presidium of the Supreme Soviet of the USSR of February 4, 1944, "For exemplary performance of combat duties, courage and heroism in the fight against Nazi invaders on the front", Captain Kuleshov Vladimir was awarded the title of "The Hero of the Soviet Union".