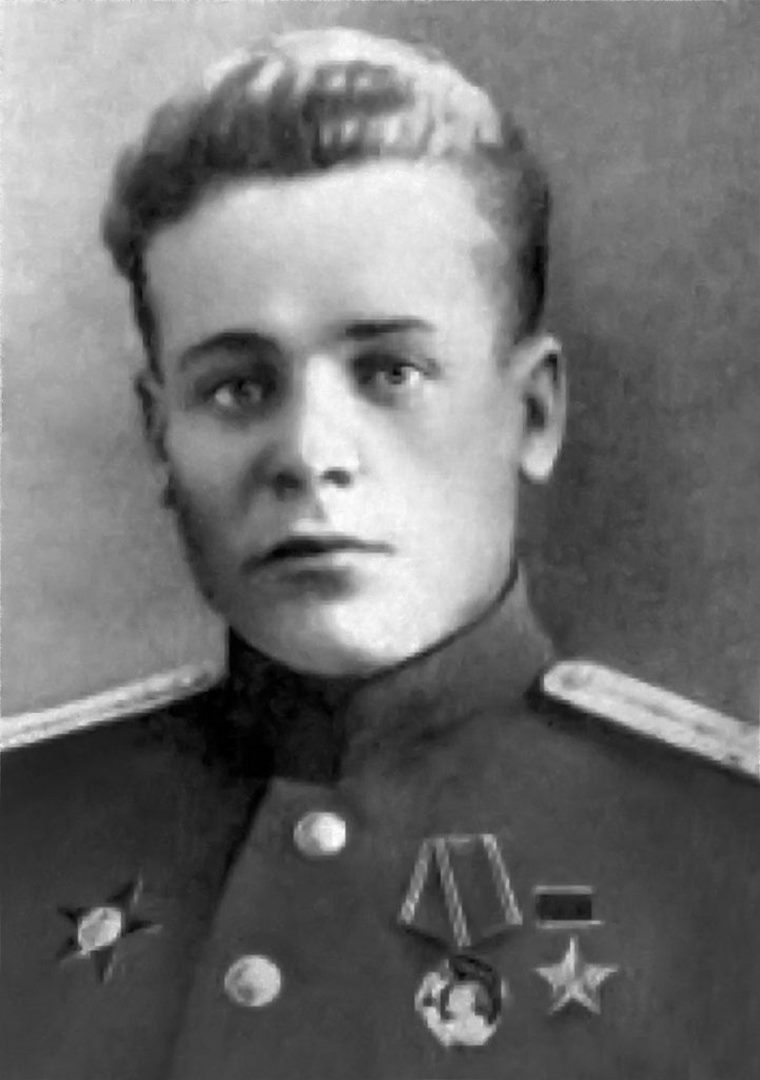 KOLYADA VASILIY ALEKSEYEVICH
senior lieutenant, participant in World War II, Hero of the Soviet Union (October 17, 1943)
He was born on January 14, 1920, in Valkyshahr (now Kharkiv Region, Ukraine). He received his secondary education and later worked as a primary school teacher. In the Red Army since 1939. He graduated from the course of medical instructors and the Kharkiv Military Medical School. From 1941 – participated in World War II. He was seriously wounded in February 1942. Until October 1943, he commanded the sanitary platoon of the 60th Army of the Central Front, the 121st Rifle Division, and the 574th Rifle Regiment. He fought valiantly in the Battle of the Dnieper.
On October 28, 1943, he crossed the Dnieper River near the village of Glebovka, Vishgorod District, Kyiv Region, Ukrainian SSR. In the battles on the West Bank, he personally evacuated 101 wounded soldiers and commanders from the battlefield and transported another 2,000 wounded to the east bank of the Dnieper River.
By the Decree of the Presidium of the Supreme Soviet of the USSR of October 17, 1943, senior lieutenant V.A. Kolyada was awarded the title of Hero of the Soviet Union "For exemplary performance of the command's combat missions, courage and heroism in the fight against the Nazi invaders on the front".
He was severely wounded in the battles near Zhytomyr and never returned to the front. He served in Central Asia. In 1949 he graduated from the second year of the Military Medical Academy.
He died on January 2, 1953.