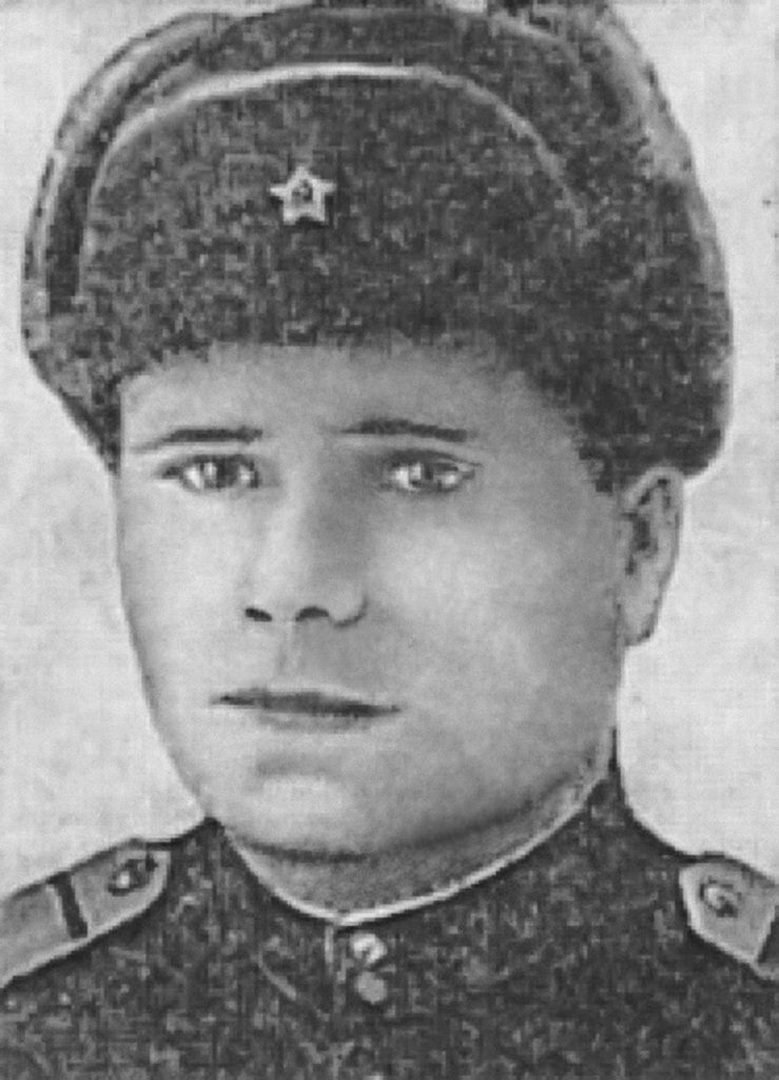 KOLODIY IVAN MIXAYLOVICH
Corporal, Participant of World War II, The Hero of the Soviet Union (October 30, 1943)
He was born on May 1, 1912, in the village of Kievka (now Nurinsky District, Karaganda Region, Kazakhstan). He was Ukrainian.
In 1941 he was drafted into the Red Army. During World War II, he was a radio and telegraph operator in the 118th Artillery Regiment of the 69th Rifle Division of the 65th Army of the Central Front. He fought valiantly in the Battle of the Dnieper.
On the night of October 14-15, 1943, he crossed the Dnieper under enemy fire near the village of Radul, Repki district, Chernigov region of the Ukrainian SSR.
During the crossing, the Colodiy's boat was destroyed. Despite his serious injuries, he managed to swim ashore with the radio station. Sftert reaching the shore, he directed the artillery batteries in the right direction to hit the enemy.
By the Decree of the Presidium of the Supreme Soviet of the USSR of October 30, 1943, "For exemplary performance of combat duties, courage and heroism in the fight against Nazi invaders on the front", Corporal Kolodiy Ivan was awarded the title of "The Hero of the Soviet Union".
He died on November 18, 1954.
MEDAL FOR MILITARY MERITS
medal "For the Victory over Germany in the second world war 1941-1945"
Medal " 30 years of Victory in the great Patriotic war of 1941-1945»