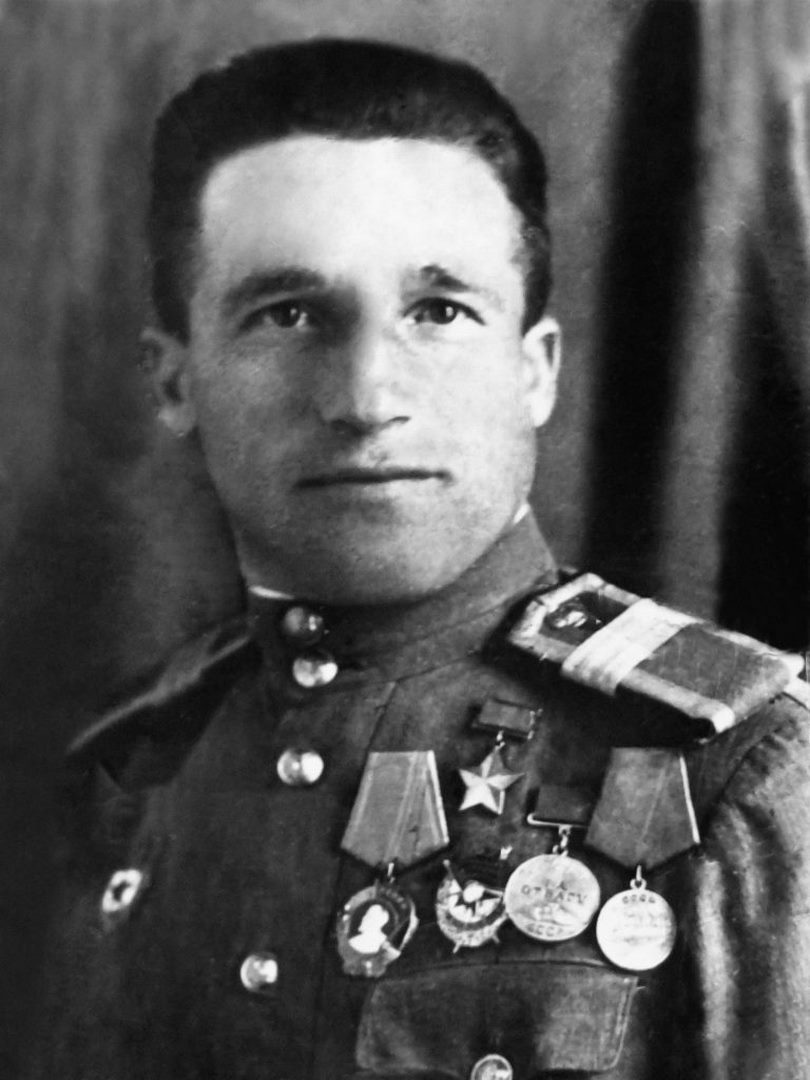 KISELEV SERGEY SEMENOVICH
guard senior sergeant World War II participant Hero of the Soviet Union (01.11.1943)
He was born on September 23, 1910 in the village of Gonchakovo now in the Verkhnelandekhovsky district of the Ivanovo region in a peasant family. Russian. He graduated from the 4th grade of Baranovskaya rural school. In 1934 he moved to the city of Vyazniki, Vladimir Region, and worked as a joiner in a factory. Before the war, he worked in the city of Noginsk, Moscow Region.
In June 1941 he was drafted into the Red Army. At the front since August 1942. He went from an ordinary Red Army to an assistant platoon commander. He took part in the bloody battles on the Don in the summer of 1942 and was awarded the Order of the Red Banner. Later he fought on the Voronezh Front, liberated the Donbass. He was awarded the medal «For Courage».
He distinguished himself in battles when crossing the Dnieper. On the night of September 26, 1943, senior sergeant Kiselyov, as a part of a landing squad of 36 soldiers, crossed over to the right bank of the Dnieper in the vicinity of the village of Voiskovoye (Solonyansky District, Dnipropetrovsk Region). The platoon commanded by Kiselyov captured the trenches and the enemy stronghold. For two days, brave fighters fought for holding the bridgehead.
They repelled 5 enemy counterattacks, exterminated up to 50 German soldiers and officers, captured 18 horses and one gun. Personally, S. S. Kiselyov destroyed more than 10 Germans. Through their actions, the brave paratroopers ensured the crossing of the main forces of the regiment.
By a decree of the Presidium of the Supreme Soviet of the USSR of November 1, 1943, «For the courage and heroism shown during the crossing of the Dnieper», the guard sergeant Kiselev Sergey Semenovich was awarded the title Hero of the Soviet Union.
He took part in the Korsun-Shevchenkovsky operation, marched through the territory of Romania and Hungary, participated in the capture of Budapest. Victory Day met in Prague.
In October 1946 he was demobilized.
He lived in Tashkent. In early 1994, together with his daughter, he moved to his homeland in the Ivanovo region.
He died on September 27, 1994. He was buried in the city cemetery of Kokhma, in the military burial sector.
ORDER OF THE PATRIOTIC WAR, 1ST CLASS
MEDAL FOR MILITARY MERITS