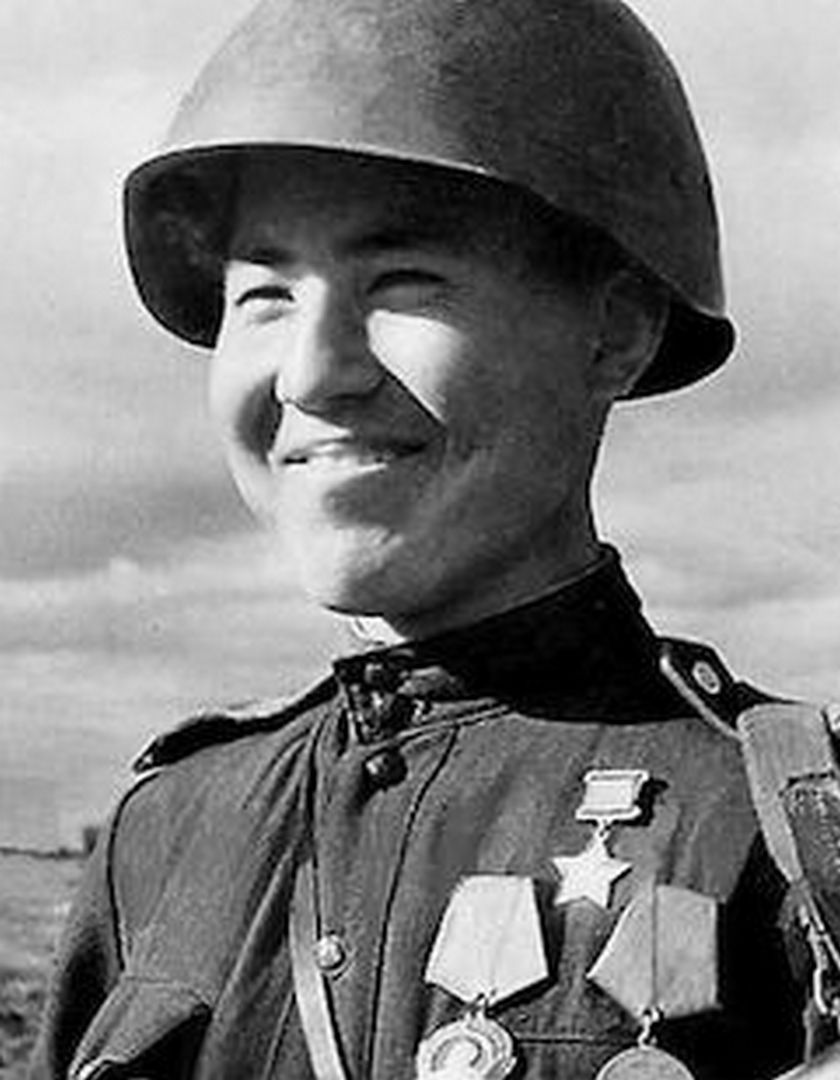 KAUMBAYEV TOGANBAY
sergeant, a participant in World War II, Hero of the Soviet Union (10.30.1943)
He was born on March 20, 1922 in the village of Chimkurgan, Forish district, Samarkand region, in a peasant family. Kazakh graduated from the 6th grade and worked as a shepherd on a state farm. In January 1942 he was drafted into the Red Army by the Commissariat of Forish district of Samarkand region of the Uzbek SSR. From April 1942 in World War II.
Commander of the 20th Special Intelligence Company (69th Sevsk Artillery Division, 65th Army, Central Front), Komsomol sergeant Toganbay Kaumbayev, on October 15, 1943, with a group of intelligence officers, from the city-type village of Loyev (Belarus, Gomel). Lomovsky district of the region) crosses the Dnieper River in the south. He captures the Milestone on the right bank of the Dnieper and holds it until the paratroopers leave.
By the Decree of the Presidium of the Supreme Soviet of the USSR of October 30, 1943, sergeant Kaumbayev Toganbay was awarded the title of Hero of the Soviet Union "For exemplary performance of the command's combat missions and demonstrated courage and heroism in the fight against the Nazi invaders on the front".
In 1944, Kaumbayev graduated from junior lieutenant courses.
In 1946 he was released from the reserve with the rank of senior lieutenant. In 1948 he graduated from Almaty Law School. 1962 – Soviet Party School.
He worked as a hydraulic engineer at the "Shardara" state farm in the Shymkent region of Kazakhstan. Member of the South Kazakhstan Regional Committee.
He died on July 11, 2014 in the city of Shymkent (Shimkent).
ORDER OF THE PATRIOTIC WAR, 2ST CLASS