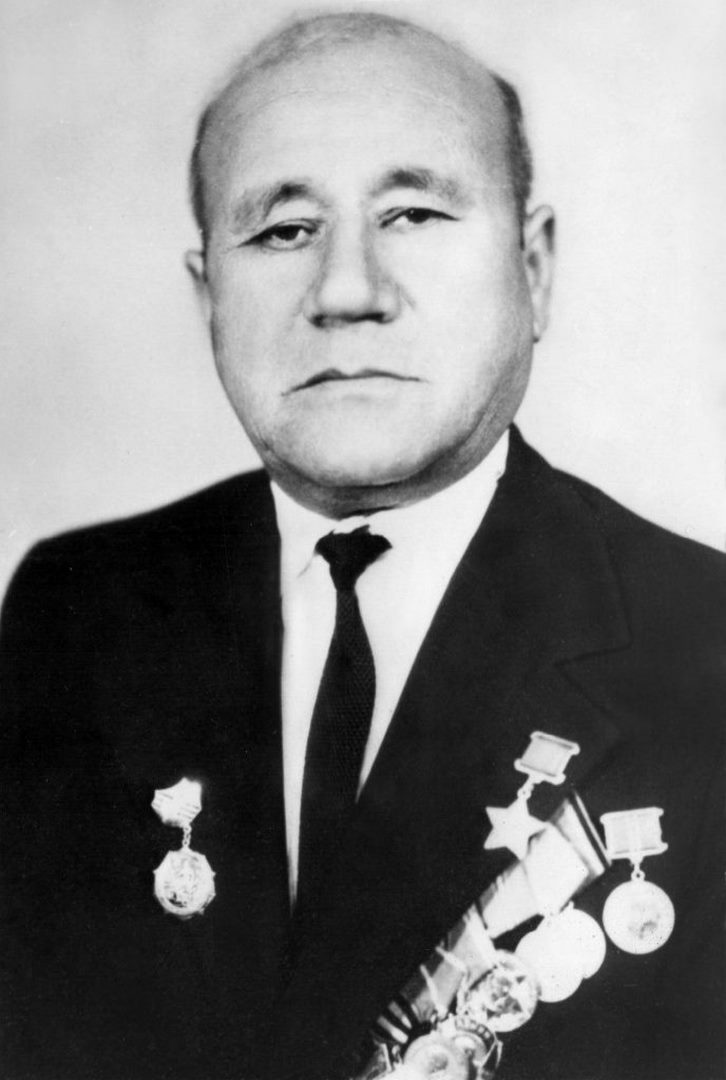 KASIMKHODJAYEV SAYDUSMAN
Senior Sergeant, Participant of World War II, The Hero of the Soviet Union (October 16, 1943)
 He was born on May 2, 1915 in the village of Kavardan (now Tashkent region).
He received secondary education and worked on a collective farm. In 1938 he was drafted into the Red Army. During World War II, he served as an assistant platoon commander in the 229th Rifle Regiment of the 8th Rifle Division of the 13th Army of the Central Front. He worked hard to cross the Pripyat, the Desna and the Dnieper.
On September 11, 1943, he and his platoon were the first to cross the Desna River in the village of Obolon in the Korop district of the Chernigov region of the Ukrainian SSR, and they broke into a German trench and killed about 20 German soldiers and officers.
On September 25, near Pripyat, the group bowed to the German rear and attacked the garrison in the village of Koshevka in the Chernobyl district of Kiev region. From an unexpected attack, the enemy retreated.
By the Decree of the Presidium of the Supreme Soviet of the USSR of October 16, 1943, "For exemplary performance of combat duties, courage and heroism in the fight against Nazi invaders on the front", Senior Sergeant Kasimkhodjayev Saydusman was awarded the title of "The Hero of the Soviet Union".
GOLD STAR MEDAL OF THE HERO OF THE SOVIET UNION
THE ORDER OF "THE PATRIOTIC WAR OF THE I DEGREE"