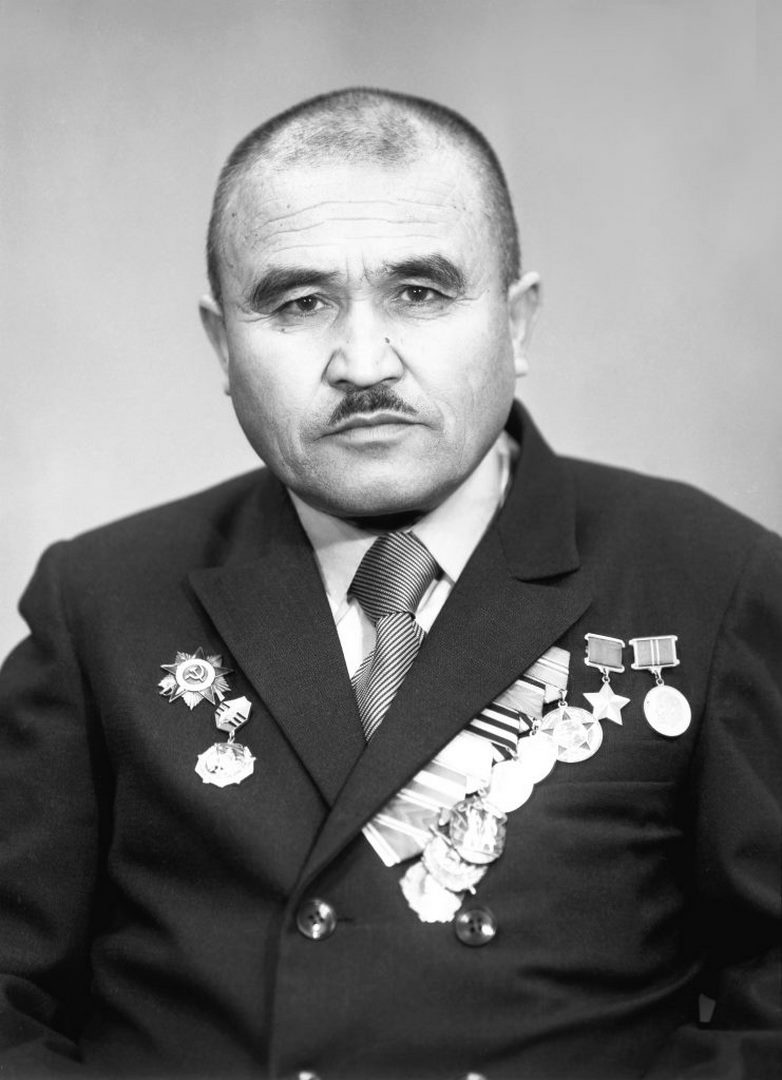 KARIMOV GULAM
Lieutenant, Participant of World War II, The Hero of the Soviet Union (February 22, 1944)
He was born on November 10, 1918 in the village of Yanarik (now Orjonikidze district of Tashkent region). He finished from high school. He graduated from teacher training school. In March 1942, he completed a junior lieutenant training course.
He had been in the ranks of the Red Army since 1940. From October 1943, he served in World War II. He was the commander of a machine gun platoon in the the 132nd Guards Rifle Regiment of the 42nd Rifle Guards Division of the 40th Army of the 2nd Ukrainian Front. He worked hard to liberate Romania.
During the battles near the village of Soch, southwest of Pashkani, on August 19-21, 1944, platoon fighters destroyed several dzots and dots, as well as took part in repelling the counter-attacks of several Germans.
By the Decree of the Presidium of the Supreme Soviet of the USSR of February 22, 1944, "For exemplary performance of combat duties, courage and heroism in the fight against Nazi invaders on the front", Lieutenant Karimov Gulam was awarded the title of "The Hero of the Soviet Union".
He died in 2014.
ORDER OF THE PATRIOTIC WAR, 1ST CLASS
ORDER OF THE PATRIOTIC WAR, 2ST CLASS
ORDER OF THE "SIGN OF PRIDE"