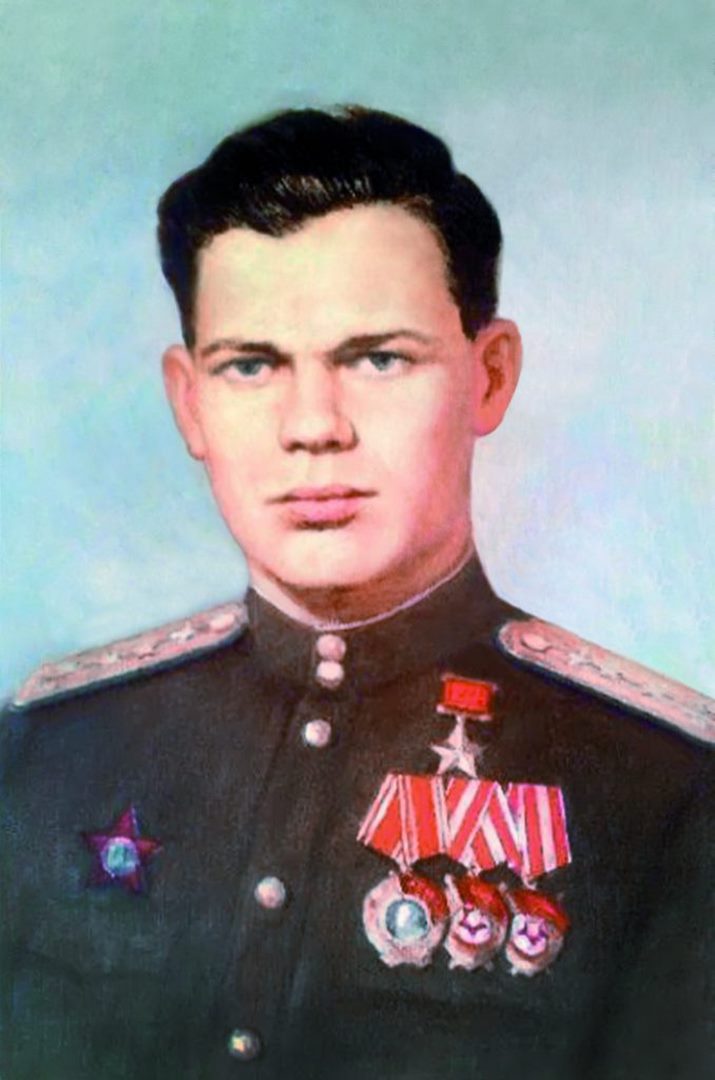 IVLIEV YURI DMITRIEVICH
captain, participant of the Second World War, Hero of the Soviet Union (October 26, 1944)
He was born in 1923 in Tashkent. Nationality – Russian. He was drafted by the Tashkent city military commissariat.
On the front since September 1942. He fought as a squadron commander in the 312th Air Regiment (233rd Aviation Division, 4th Aviation Army), making more than 120 combat flights.
The presentation of the title of Hero of the Soviet Union to Captain Ivliev, Squadron Commander, in the summer of 1944 read:
" In all, Captain Ivliev's combat record shows that the enemy destroyed 20 tanks, 11 aircraft at airfields, shot down 1 aircraft, dismantled 15 field batteries and anti-aircraft artillery, 10 fuel and ammunition. blew up warehouses, destroyed 5 railway trains, about 100 vehicles and up to 500 German soldiers and officers."
In January 1945, during the bombing of enemy forces and tank units, Yu.D. Ivliev's plane was shot down. Realizing that there was no way back, the Germans directed the burning plane to the place where they had gathered. He was buried in a mass grave in the center of Grodno.
By the Decree of the Presidium of the Supreme Soviet of the USSR of October 26, 1944, Captain I.Y.Dmitriyev was awarded the title of Hero of the Soviet Union.