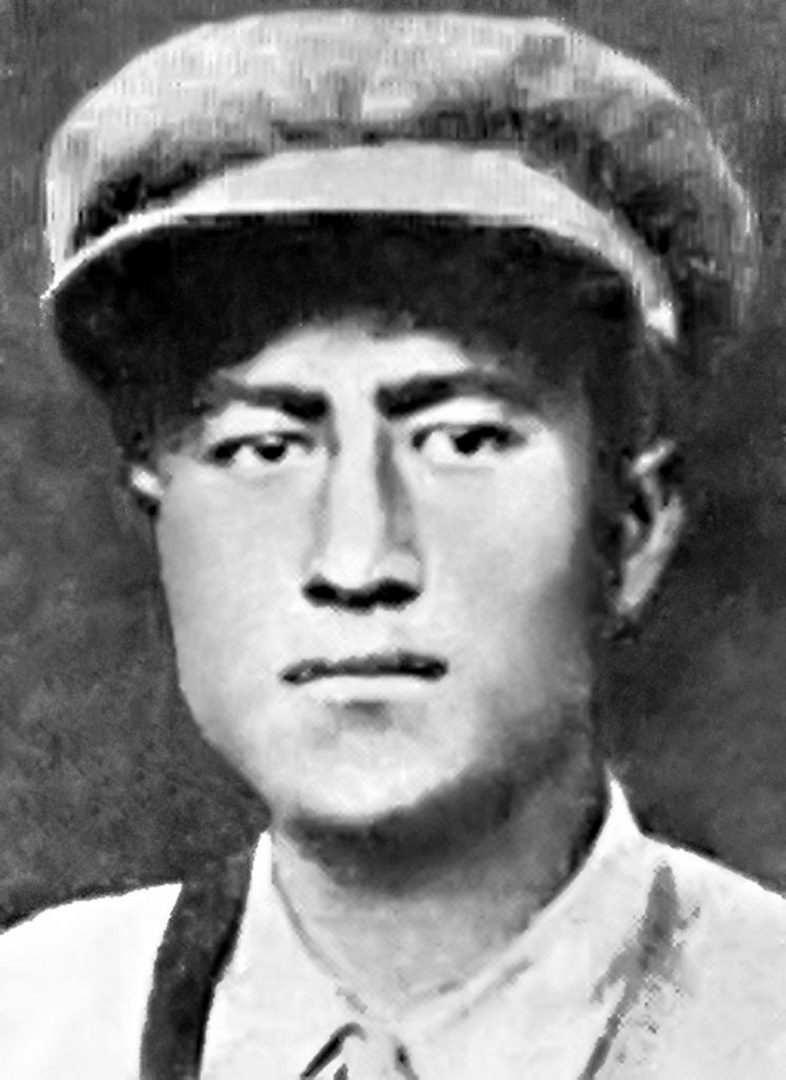 HAKIMOV NEMATJON
Private, Participant of World War II, The Hero of the Soviet Union (May 6, 1965)
          He was born in 1924 in Andijan. He graduated from the 7th grade of high school and pedagogical school. He worked in a local factory.
In August 1943, he was drafted into the Red Army by the Andijan city military commissariat. He had participated in World War II since September of that year. He fought in the 115th Guards Cavalry Regiment of the 8th Guards Cavalry Division. He fought in the battles for the liberation of Ukraine.
On the morning of January 28, 1944, two squadrons of the 115th Cavalry Regiment crossed the Stir River near the village of Kozlinichi and occupied 193.0 hills. Fifty Soviet soldiers repulsed a number of Nazi counterattacks with two 45-mm cannons and four anti-tank missiles.
In these battles, machine gunners Hakimov and Yershov's gun-crew valiantly fought. Enemy tanks attacked their position several times, but without the help of infantry, the enemy retreated with machine-gun fire. During the fifth counterattack, 2 heavy "tiger" tanks moved upwards under the protection of 14 light tanks. They fired at the machine gun position. The anti-tank missiles ran out, and the tanks could not be stopped by anything.
In this difficult situation, the Red Army soldier with grenades tied to his body, Yershov, threw himself under the chain of the approaching "tiger" tank. Following his example, Hakimov shot himself under the second "tiger" tank. The rest of the tanks retreated. They risked their lives to save their comrades, and they did not want to lose their platoon. The main forces of the 8th Guards Cavalry Division began to cross the river.
He was buried on the battlefield in the cemetery near the village of Kozlinichi, and later in the cemetery of the brothers in the village of Eski Chartoriysk, Manevichi district, Volyn region.
In 1963 Hakimov Nematjon and Yershov Victor Yegorovich were nominated by the Volyn Regional Military Commissariat for the title of "The Hero of the Soviet Union".
By the Decree of the Presidium of the Supreme Soviet of the USSR of June May 6, 1965, "For exemplary performance of combat duties, courage and heroism in the fight against Nazi invaders on the front", Private Nematjon Hakimov was awarded the title of "The Hero of the Soviet Union".