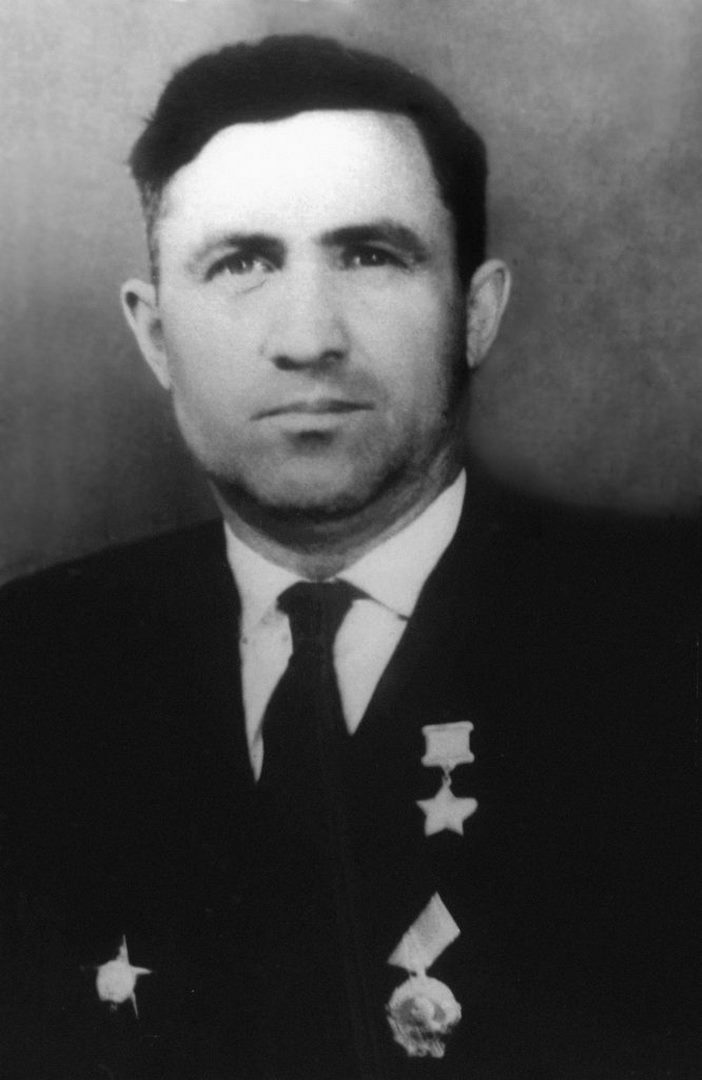 GUSEV VASILIY VASILIEVICH
private, World War II participant,  Hero of the Soviet Union (11.17.1943)
Born on March 1, 1925 in the village of Podgorenka (now Rtishchevsky district of the Saratov region). He graduated from the seven-year school, worked as a tractor driver at the Takhta-Aral state farm of the Chimkent region of the Kazakh SSR.
In 1943, Gusev was called up to serve in the Red Army.
Since July of that year – on the fronts of the Second World War. He took part in the battles on the Bryansk, Voronezh and 1st Ukrainian fronts.
He participated in the Battle of Kursk and the liberation of the Ukrainian SSR. By September 1943, Red Army soldier Vasily Gusev was a machine gunner of the 1st Battalion of the 69th Mechanized Brigade of the 9th Mechanized Corps of the 3rd Guards Tank Army of the Voronezh Front. He distinguished himself during the battle of the Dnieper.
At dawn on September 22, 1943, a group of volunteers, which Gusev entered, crossed the Dnieper and captured a small bridgehead on the west bank, holding him until the company of machine gunners approached. With the support of artillery from the left bank, they liberated the villages of Zarubintsy, Lukovitsa and Grigorovka.
In those battles, Gusev personally destroyed about 20 enemy soldiers and officers. Subsequently, Gusev took an active part in repelling the German counterattack, destroying 25 enemy soldiers and officers, which contributed to the successful retention of a height of 214.9. During the battles near Zhitomir, he was seriously wounded and sent to a hospital.
By a decree of the Presidium of the Supreme Soviet of the USSR dated November 17, 1943 "For the courage and heroism shown in crossing the Dnieper, seizing and holding a bridgehead on the western bank of the river," Red Army soldier Vasily Gusev was awarded the title Hero of the Soviet Union.
In 1947, Gusev was demobilized with the rank of sergeant. He lived in the city of Navoi, Uzbek SSR. After graduating from an automotive college, he worked as an auto mechanic in repair and construction workshops. He died on September 21, 1989.
GOLD STAR MEDAL OF THE HERO OF THE SOVIET UNION
THE ORDER OF "THE PATRIOTIC WAR OF THE I DEGREE"
"1-DARAJALI VATAN URUSHI" ORDENI
THE ORDER OF "SLAVA OF THE 1,2,3 DEGREES"