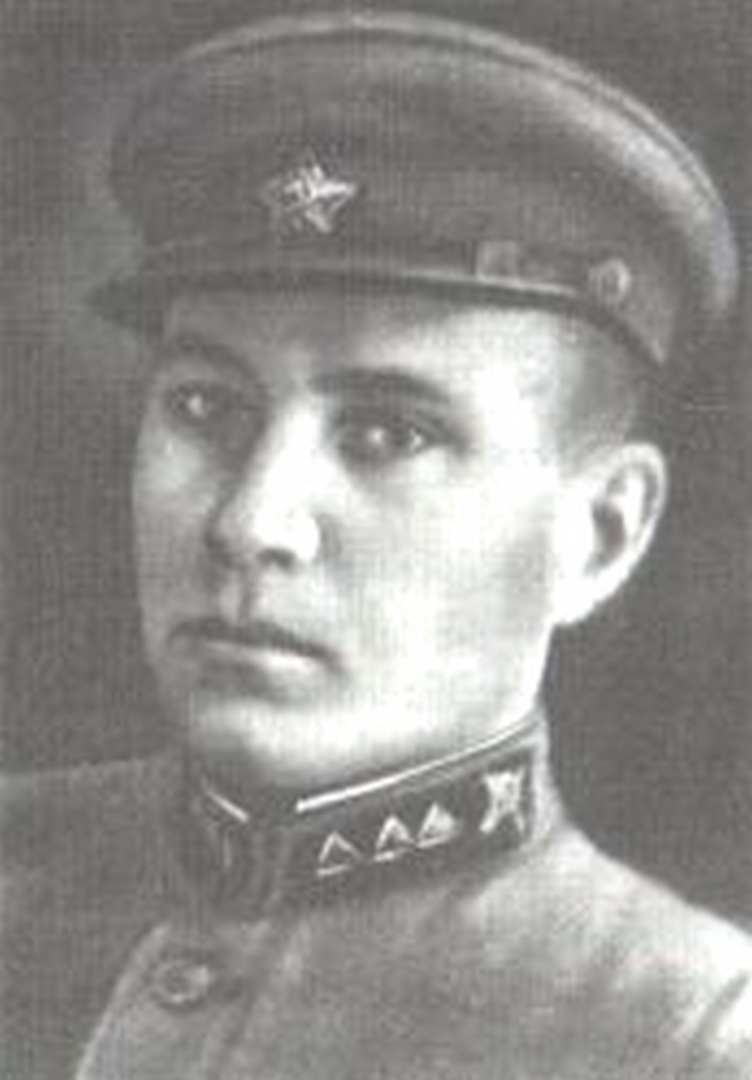 GRECHUSHKIN DMITRY FEDOROVICH
guard lieutenant, participant of World War II , Hero of the Soviet Union (01.15.1944)
Born April 10, 1921 in the village of Tolkaevka (now Sorochinsky district of the Orenburg region) in a peasant family. He graduated from the College of Communications in Tashkent.
In 1940, he was called up to serve in the Red Army. In 1942 he graduated from the Tambov Cavalry School.
Since April 1943 – on the fronts of the Second World War. With the rank of Lieutenant Guard, Dmitry Grechushkin commanded a platoon of anti-tank rifles of the 4th Squadron of the 60th Guards Cavalry Regiment of the 16th Guards Cavalry Division of the 7th Guards Cavalry Corps of the 61- Army of the Central Front. He distinguished himself during the battle of the Dnieper.
On September 27, 1943, Grechushkin crossed the Dnieper in the area of the village of Nyvky in the Bragin district of the Gomel region of the Belorussian SSR. His platoon was immediately attacked by enemy tank units and, reflecting this attack, destroyed several tanks, thereby ensuring the successful crossing of other units of the regiment. On September 30, 1943, during the battle for the village of Galki in the same region, Grechushkin personally set fire to 5 German tanks, but he himself died in that battle. He was buried in the village of Komarin.
By decree of the Presidium of the Supreme Soviet of the USSR of January 15, 1944 "For the exemplary performance of the combat mission of the command in the fight against the German invaders and the courage and heroism shown at the same time" of the guard, Lieutenant Dmitry Grechushkin was awarded the title Hero of the Soviet Union (posthumously).
GOLD STAR MEDAL OF THE HERO OF THE SOVIET UNION
THE ORDER OF "THE PATRIOTIC WAR OF THE I DEGREE"