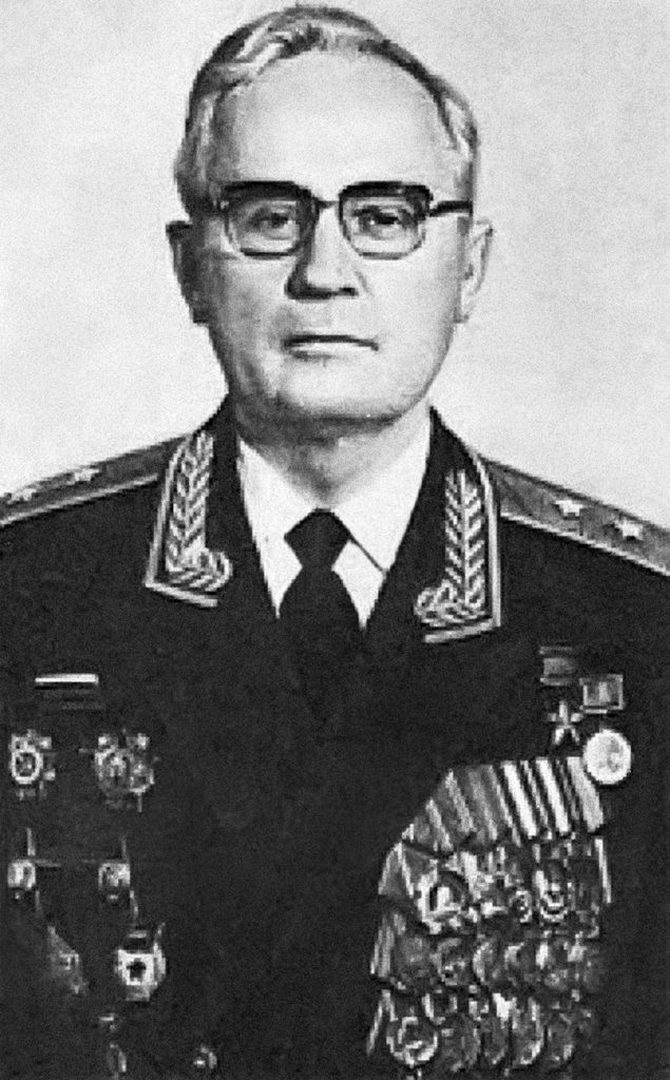 KOVTUNOV GEORGIY NIKITOVICH

Lieutenant General, Participant of World War II, The Hero of the Soviet Union (July 22, 1944)
He was born on May 26, 1918 in the village of Orekhovka (now Alekseyevsky district of Samara region). After finished from 9th grade, he worked on a collective farm. In 1936 he was drafted into the Red Army.
In World War II, he served as commander of the 138th Guards Artillery Regiment of the 67th Guards Rifle Division of the 1st Guards Army of the 1st Baltic Front. In September 1942 he took part in the battles of Don, Stalingrad and Kursk near Kharkov and the liberation of the Pskov region. In November 1943 he was seriously wounded several times. After returning to the unit, he took part in the liberation of the Belarus USSR.
He was active in the liberation of Vitebsk. In those battles his regiments destroyed 46 vehicles, 14 artillery and mortar batteries, 31 machine guns, 51 chariots, 28 wooden ground training points (dzot), 24 enemy observation posts,
8 tanks, 4 self-propelled guns of "Ferdinand"  and about 600 enemy soldiers and officers. Kovtunov's regiment was awarded the honorary title of "Vitebsk" for its success in battle.
By the Decree of the Presidium of the Supreme Soviet of the USSR of July 22, 1944, "For exemplary performance of combat duties, courage and heroism in the fight against Nazi invaders on the front" Lieutenant Colonel Georgiy Kovtunov was awarded the title of "The Hero of the Soviet Union".
He died on May 7, 1987, and was buried in Kunsevsky Cemetery in Moscow.
"SOVET ITTIFOQI QAHRAMONI" UNVONI
"ALEKSANDR NEVSKIY" ORDENI
"1-DARAJALI VATAN URUSHI" ORDENI
"1,2,3-DARAJALI SSSR QUROLLI KUCHLARIDA VATANGA XIZMAT QILGANI UCHUN" ORDENI
"STALINGRAD MUDOFAASI UCHUN" MEDALI​