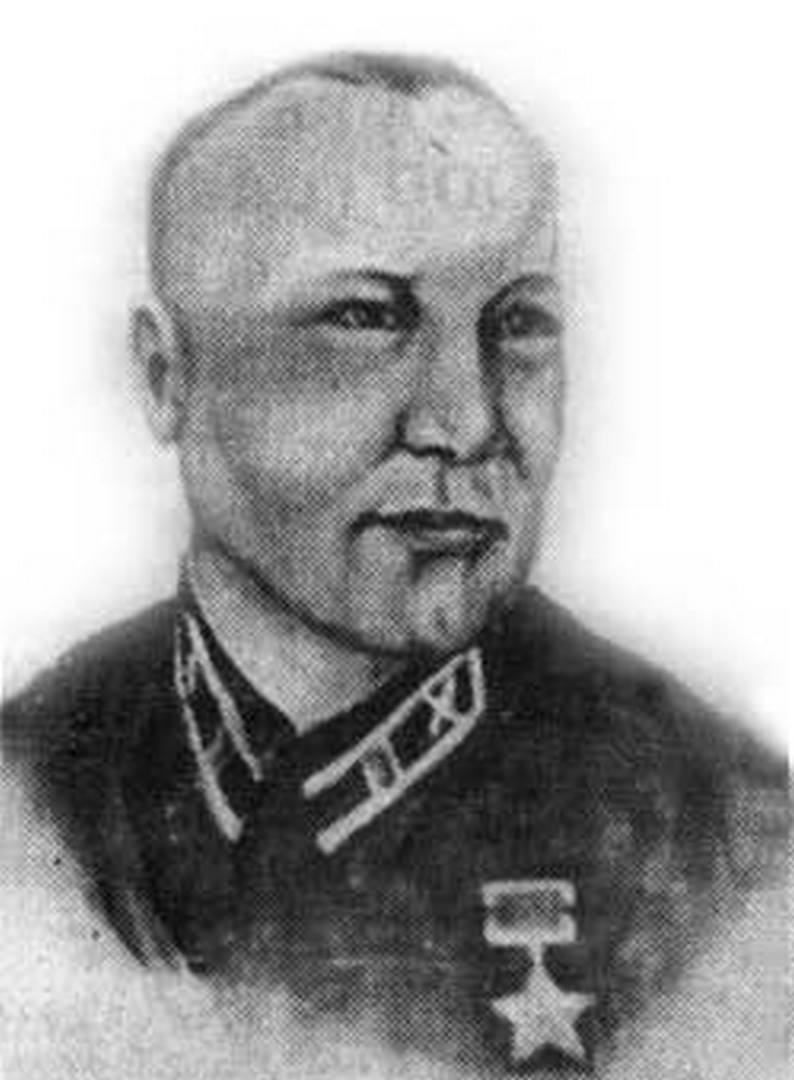 FATYANOV ANDREI YEFREMOVICH
senior lieutenant, participant in Soviet-Finnish and World War II, Hero of the Soviet Union (July 5, 1940)
He was born on September 1, 1906 in the village of Novaya Dmitrievka (now Radishchevsky district of Ulyanovsk region) in a peasant family. Russian. Graduated from 7th grade. He worked in agriculture and construction.
In September 1928 he was drafted into the Red Army by the Tashkent city military commissariat of the Uzbek SSR. He graduated from the Junior Commanders School and in 1931 from the Kachinsky Military School of Pilots.
Participated in the Soviet-Finnish War of 1939-1940. Senior Lieutenant Andrei Fatyanov, Assistant Squadron Commander of the 5th Special Speed Bomber Air Regiment, has made 6 successful combat flights to bomb enemy troops, railway networks and warehouses. On February 4, 1940, A.E.Fatyanov detected a squadron plane shot down in enemy territory, and a fearless pilot landed and brought the crew with him to the airfield.
By the Decree of the Presidium of the Supreme Soviet of the USSR of May 7, 1940, senior lieutenant Andrei Yefremovich Fatyanov was awarded the title of Hero of the Soviet Union "For exemplary performance of combat duties by the command in the battles against the Finnish White Guards at the front, as well as for courage and heroism."
He served as a test pilot in Tashkent since 1941, during World War II.
He died on September 24, 1942, during a test flight in Central Asia. He was buried in Tashkent.
GOLD STAR MEDAL OF THE HERO OF THE SOVIET UNION